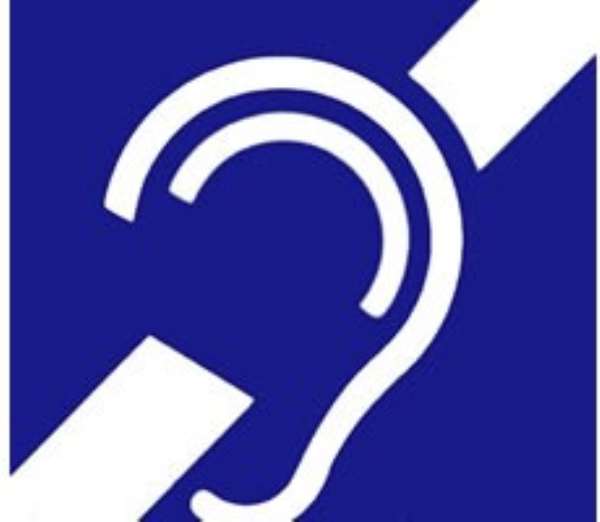 The Ghana National Association of the Deaf has expressed  disquiet over the lack of sign language interpreters at most religious worship centres across the country.
According to the association, this has caused a good number of hearing impaired persons to be excluded from religious worships.
The Executive Director of the Ghana National Association of the Deaf, James Sambian made the observation at the launch of the manual 'Sign Language Made Easy' by Access Bank, to bridge the communication gap between section of the public and hearing impaired persons.
"Most of the deaf people in Ghana attend service with Church of Christ. The reason is that it is only in the Church of Christ that you have sign language interpreters and therefore they are able to participate in worship and in activities spiritually."
Deputy Education Minister in charge of tertiary education, Samuel Okudzeto Ablakwa on his part said corporate institutions must support government's efforts in reaching out to those with special needs in the society.
He noted that concerns for the deaf "cannot be taken lightly..." and urged that the wellbeing of the impaired must be of prime concern to the larger society.