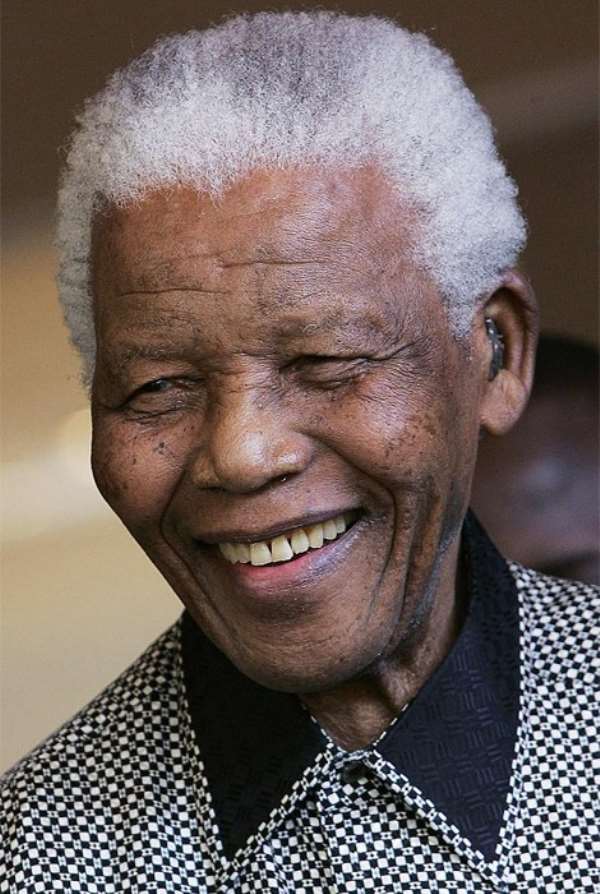 Vodec Ghana will forever keep in memory the outstanding contributions Nelson Mandela made to the development of humankind."

"He was not only referred as the 'father of the state' by South African people, but also won the respect and love of people all over the world,"
Mandela, who led South Africa's transition from white-minority rule in the 1990s after nearly three decades in prison, was one of the towering political figures of the 20th century.
"It was expected but it still came as a shock, we stayed up until we are just watching the footage of all that he has achieved. It has affected all South Africans and Africans in many ways, but it must happen.
He served as president of South Africa from 1994 to 1999, and was the first South African president to be elected in a fully representative democratic election.
"We pay tribute to the extraordinary person, Nelson Mandela, who passed away on Thursday, December 5 aged 95. As millions around the world have joined in the outpouring of sorrow for the anti-Apartheid hero, Vodec Ghana sends its deepest condolences which first go to his wife, Graça Machel, his family and his nation.
SIGNED
Abroni K. Thomas
Executive Director
Vodec Ghana
+233547000337