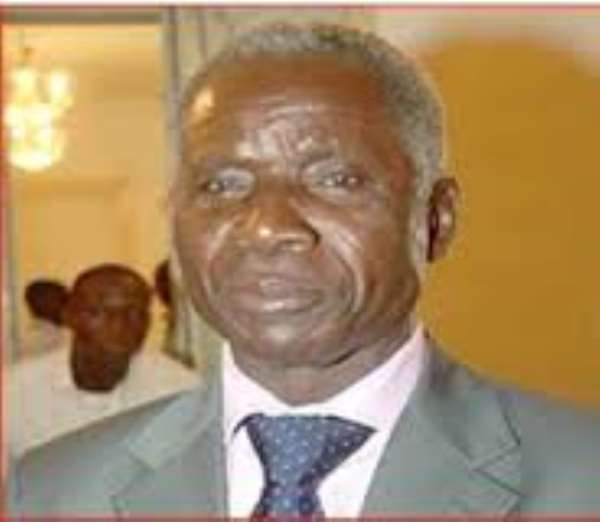 President John Dramani Mahama appears to be listening to public advice by booting out his National Security Adviser, Brigadier General Joseph Nunoo-Mensah (Rtd).   The former Chief of Defence Staff has now been dumped at the National Security Secretariat, where he will be heading the Human Security Department.
His former role has now been taken over by a retired Commissioner of Police and immediate past Minister for the Interior, William K. Aboah.
Nunoo-Mensah's marching off orders comes on the heels of public pressure, especially, from the opposition New Patriotic Party (NPP), which had called on President Mahama to, as a matter of urgency, kick out his Security Adviser since he was a danger to him (President).
Brigadier General Nunoo-Mensah (Rtd) recently caused a commotion in the country, when he asked the public striking workers, who were not ready to sacrifice and work to revive the ailing Ghanaian economy, to take their passports and 'get out of the country.' However, the government disassociated itself from the statement made by the security capo.
A day after making this statement, the retired Brigadier General went on Adom FM and accused the NPP of being behind the prevailing strikes and labour unrest in the country.
He said, as an intelligence chief, he was certain that the NPP was behind the numerous strike actions in the country.
'I have enough experience working with CIA and other intelligence agencies to say that the NPP is behind these things,' he noted in his interview with Adom FM.
He added: 'I'm experienced enough to know that these are politically-motivated demonstrations. They are hiding behind others, like the Trojan horse, to destroy the nation. If it's not political, why is it that NPP people are insulting me?
'Nana Akomea and others; I know this is part of the political struggle. I know everybody in NPP. In 1996, I stood on NPP ticket, if you don't know; so I know everybody there. They are the ones behind it.'
But the NPP, in response, called on the President to immediately cage the security parrot, since he was a danger to him, the President.
'If you analyze what General Nunoo-Mensah said to the striking workers, it tells you that he is giving the President dangerous advice. He does not deserve to remain in office. He is a danger to Mahama,' argued Mr. Obetsebi-Lamptey.