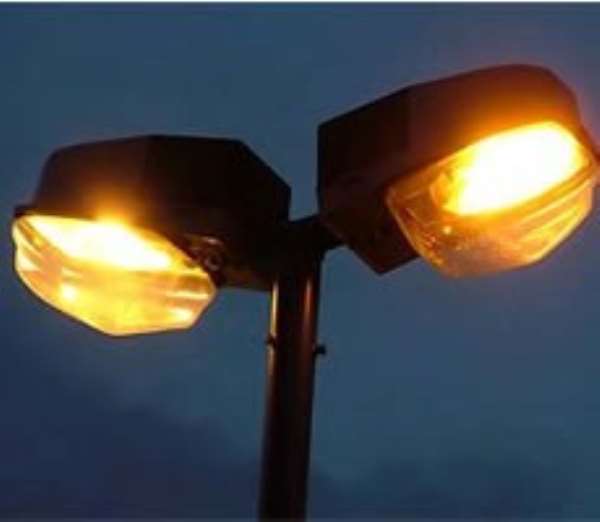 The Police Administration is offering a GHs10,000 reward for any person who can provide information leading to the arrest of street light thieves.
According to DSP Freeman Tettey of the Public Relations Unit of the Accra Regional Police Command, his outfit has started gathering information regarding the theft of street lights which he said, are national assets.
The reward has been triggered by president John Mahama's recent complaint about the theft of street lights on the N-1 highway in Accra.  
President Mahama who described the incidence as "worrying" added that the government would have to spend GHz 400,000 to replace the stolen street lights. 
DSP Tettey told Joy News that volunteers of vital information that will lead to the arrest of culprits "would be put under the informant system" and rewarded accordingly.
"It is very, very important that Ghanaians co-oporate so that the police can bust this syndicate who are going about stealing the ...streetlights because it is not something that just one person can do; it looks like a group of persons who are going about stealing these lights," he said.