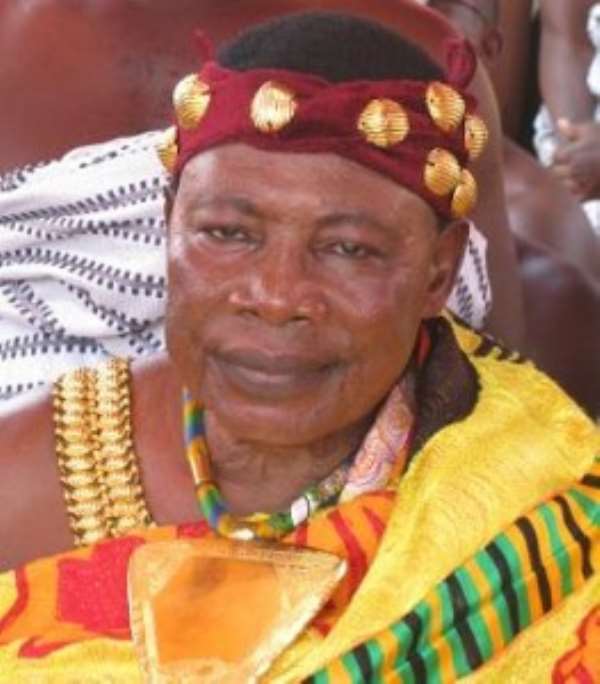 Mr. Lloy Alexander Djangmah, Principal of the Offinso College of Education, has pleaded with the government, through the Ministry of Education (MoE), Ghana Education Service (GES), and the Offinso Traditional Council to help give the institution a facelift by way of expanding the infrastructural facilities.
The move, he said, would help make teaching and learning interactive to students and lectures in providing good teachers for the country.
According to him, the challenges the institution might be facing may not be different from any public institution, but as an education institution which trains quality and competent teachers to train the up and coming teachers for the country, there was the need for the school to have the requisite infrastructures and the basic needs to ensure that it achieved its goal.
Mr. Djangmah made the appeal when Nana Wiafe Akenten III, Omanhene of the Offinso Traditional Area, visited the management and staff and non-teaching staff of the institution to acquaint himself with the challenges facing the school, which attained first class in the last examinations.
The college, according to the Principal, lacked a good road network lead to the institution, lecturer theatre, a spacious ICT Laboratory, and a modern dining hall to replace the existing one, which was built to accommodate 150 students, against the current 500.
Nana Wiafe Akenten III promised that the council would always support the school in their own small way they could to help produce good teachers for the country.
The Omanhene commended the Principal for raising the school to a greater height, and lauded management and staff of the institution for their selfless sacrifice for all this while, which had made the school one of the best in the country.
He entreated them to always remain united, adding that the Principal alone could not manage the school without the cooperation of the teaching and non-teaching staff.
The Chief promised to establish fund to help motivate the tutors and students, saying teachers deserved good salaries.
He also promised to provide 100 pieces of furniture, 12-seater water closet toilet facility for the institution to replace the old ones which had never seen any maintenance works for a long time.