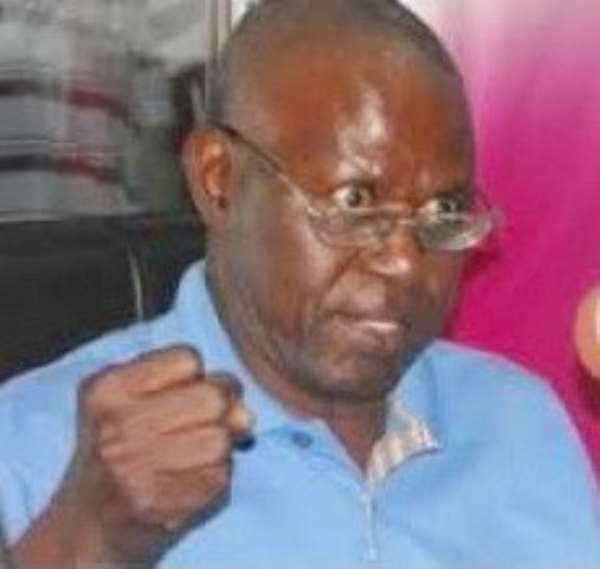 The Supreme Court has dismissed an application filed by former Zebilla Member of Parliament, John Ndebugri, seeking an injunction on oil exploration activities in the deep South Tano block by the Ministry of Energy.
Ndebugri brought an application for interlocutory injunction in an attempt to stop the Energy Ministry from laying before Parliament a new agreement which would allow AGM Petroleum and the Ghana National Petroleum Corporation (GNPC) to explore for oil in the Deep South Tano block.
He argued the Ministry could seek parliamentary approval of the new agreement because the Supreme Court had yet to rule on his earlier petition challenging the circumstances under which the ministry terminated a contract between GNPC and Aker ASA for the exploration of oil in the South Tano basin.
Represented in court by Thadeus Sory, the plaintiff pleaded with the Supreme Court to stop the ministry from laying and passing the new agreement with AGM Petroleum but the Attorney General also filed an affidavit in opposition to the application for interlocutory injunction.
After hearing the arguments between the two parties, the Supreme Court presided over by Justice Joseph Bawa Akamba dismissed the application, Thursday.
The decision of the court would not have mattered anyway because the controversial agreement had already been approved by Parliament.
John Ndebugri had hinted he was going to file a contempt case against the Minister of Energy and Parliament for daring to look into the agreement when an injunction case against same was pending in court.
With the application struck out, Mr. Ndebugri will now have to turn his attention to the substantive case challenging the legality of the annulment of the Aker ASA deal with the GNPC.
John Ndebugri is seeking direction from the court whether the conduct of the former Energy Minister, Joe Oteng Adjei, who wrote a letter to GNPC and to Norwegian company Aker, annulling an agreement which empowered the Norwegian company and its local associates, Chemu, to explore oil in the South Tano basin was lawful.
Ndebugri insists it was "unlawful" for a minister to cancel an agreement duly ratified by Parliament.
According to him, if it were the case that the agreement ratified by Parliament was illegal, the government then under the late President John Mills should have gone to court to challenge the legality and not to have a minister write a letter to cancel the agreement.
He alleged the minister "twisted the arms" of the two companies- GNPC  and Aker- and paid an amount of $29 million to Aker as compensation.
The Supreme Court is yet to fix a date to hear the matter.