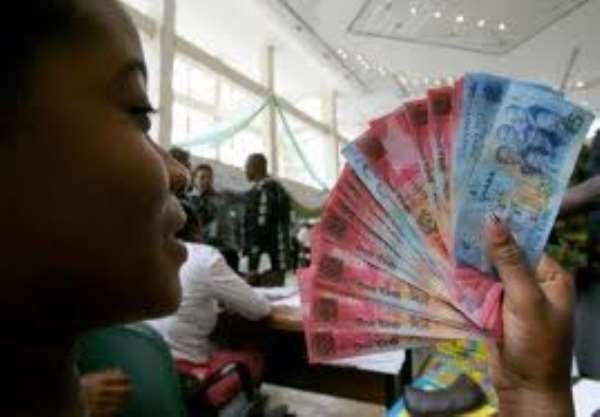 Commercial banks in the country have in recent times had to devise strategies to tackle the low savings among the banking public.
Promotional activities to drive deposits mobilization abound on the market as part of moves by the banks to compete with non-bank financial institutions who promise high interest on deposits.
"There is some dryness in mobilization of deposits and with 26 of the universal banks, it becomes very competitive, hence the various promotions that they are all doing to mobilize savings," observed banking expert, Nana Otuo Acheampong.
Some of the banks are currently recording savings' improvements in their 'deposit and win' promos, though it is not clear how long this will be sustained.
However, microfinance institutions have not been spared the challenge of mobilizing savings to boost their capital base.
Luv Biz Report enquiries also indicate rural and community banks are struggling over deposits.
"We are operating from rural communities and savings is a big challenge," says Isaac Kwasi Asante, Board Chairman of Amanano Rural Bank. "Therefore driving deposits to use as the tool to drive your business become a very big challenge."
According to him, the banks are however striving to effectively manage the little savings in order to grant loans to people.
Mr. Asante entreats financial institutions to be circumspect in managing depositors' funds to instill confidence in the banking industry.
"People who are into these businesses use depositors' funds to finance capital expenditure; if you don't have the funds to expand, you don't use depositors' funds because a depositor can come at anytime to request for his funds," he stated.
He noted the need for banks t plan their expansion projects with at shareholders' funds to avoid mismanagement of depositors' funds.
Story by Kofi Adu Domfeh