Morocco paedophile trial of Briton adjourned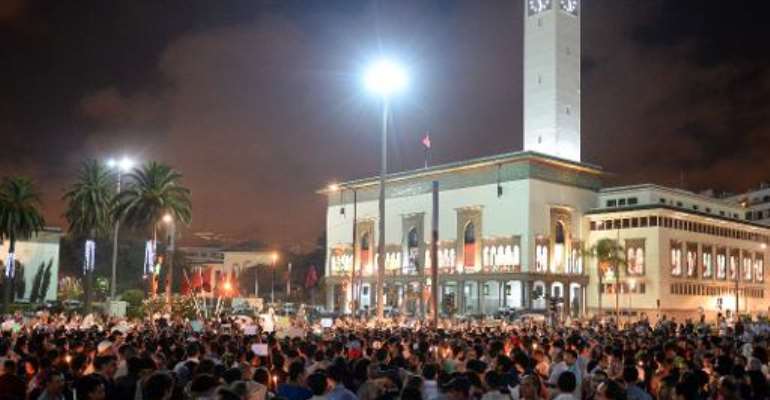 Rabat (AFP) - The trial of a suspected British paedophile in Morocco has been adjourned until January after his Moroccan lawyer withdrew from the case, an activist present in the courtroom told AFP.
Robert Bill appeared at Tuesday's hearing, in the northern town of Tetouan, which was also attended by relatives of his three alleged Moroccan victims, said Mohammed Benaissa, who heads the Northern Observatory for Human Rights.
Announcing his withdrawal from the case, the defence lawyer asked the judge to delay the trial so that a replacement could be found, without giving a reason for his decision, Benaissa added.
The judge fixed the next hearing for January 7.
Bill was arrested at a petrol station in Tetouan in June when locals overheard the screams of a 6-year-old girl he allegedly abducted, surrounded his Spanish-registered car and alerted the police.
He is accused of raping three young girls, two from Tetouan and one in the nearby town of Chefchaouen, the Moroccan rights group said.
He is being held at the prison in Tetouan.
The man, originally from north Wales, was a resident of the town of Ceuta, a Spanish enclave in northern Morocco, and was the subject of an arrest warrant issued by the Spanish police for paedophilia and kidnapping.
His trial comes three months after thousands of Moroccans marched in Casablanca to condemn sexual abuse and violence against children in the North African country.
In July, a Spanish paedophile convicted of raping 11 children and serving a 30 year sentence was mistakenly freed under a royal pardon along with dozens of other Spanish nationals held in Moroccan jails, sparking outrage across the kingdom.
The pardon was blamed on a clerical error by the prisons department and hastily revoked.
Daniel Galvan, 63, had already travelled to Spain and was re-arrested there. On Monday a Madrid court ruled that he should serve his 30-year sentence there, refusing to extradite him to Morocco.