Kume Preko Budget; Clueless Government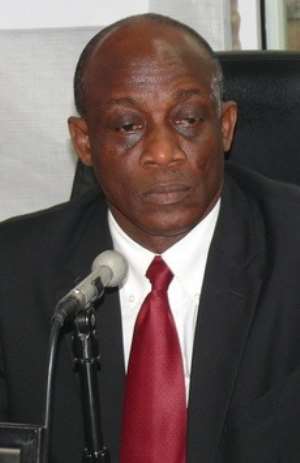 The Alliance for Accountable Governance (AFAG) is surprised at the way government, through the finance minister, Hon. Seth E. Terkper, sought to play on the minds of Ghanaians, by presenting a budget that showed no clear direction and only engaging in a cosmetic means of projecting the NDC administration as a caring one.
The decision by the President, vice President and the Executive to voluntarily cut their salaries by 10% can simply be tricks which will have no impact on an economy filled with corrupt practices. We wonder the motive behind such a move when the introduction of the single spine is supposed to mean equal pay for equal work done.
Are they now telling us that they have realized a reduction in productivity? A focused economy that is cutting down on waste and sealing all the leakages in the revenue collection bowl is what the Ghanaian expects. Government must be tough and cut the pipe lines that direct the leakages to individual bank accounts.
The sole sourcing, inflated contract sums and raw corruption can do better for maternal care than this so called show of leadership. If we have a government that is determined to chase monies wrongly paid to friends and cronies, we can improve on our infrastructural developments without overburdening the people.
In the coming days, AFAG will hold series of press engagements on the untoward hardships being experienced by Ghanaians and the unbridled corruption that has engulfed the country. The increment of VAT by 2.5% is a killer to Ghanaian businesses. This universal suffrage inflicted on the Ghanaian can no longer be tolerated. The budget gives no HOPE and simply be termed, 'KUME PREKO' Budget 2014.
Signed:
Dr. Nana Ayew Afriye
Davis Opoku Ansah
Abu Ramadan
Arnold Boateng