Duchess Of Eden, Adara Leigh Of London's Debut Footwear And Accessories Collection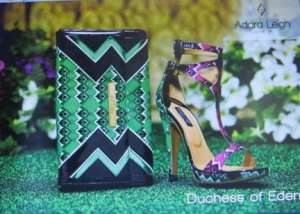 November sees the official launch of Duchess of Eden, a resort collection comprising of luxury shoes, printed silks, belts and handbags. Wonderfully feminine, the collection combines the beauty of vivid green and fuchsia metallics, contrasted against monochrome and patent leathers.
Adara Leigh of London's debut embodies the brand's signature style, a fusion of both English and African allure. Discerning trendsetters will adore the collection's charming play on whimsical British gardens and London's geometric skyline.
What makes Adara Leigh of London so special is that it's a high-end brand that celebrates individuality and heritage. All ready to wear and bespoke pieces are beautifully crafted by British artisans to embody the regal confidence of the modern woman.
Founder and creative director, Meroe Bleasdille says "After years in the making, it fills me with pride to finally present to the world our debut collection Duchess of Eden. We are incredibly excited about changing the face of British fashion on an international scale".
Pre-order the collection today online www.adaraleigh.co.uk or book a personal appointment at their Fulham studio, London, England by calling +44 (0) 207 731 0379
Email all enquiries to [email protected]
Follow on Facebook and @Adara_Leigh_ldn on Instagram and Twitter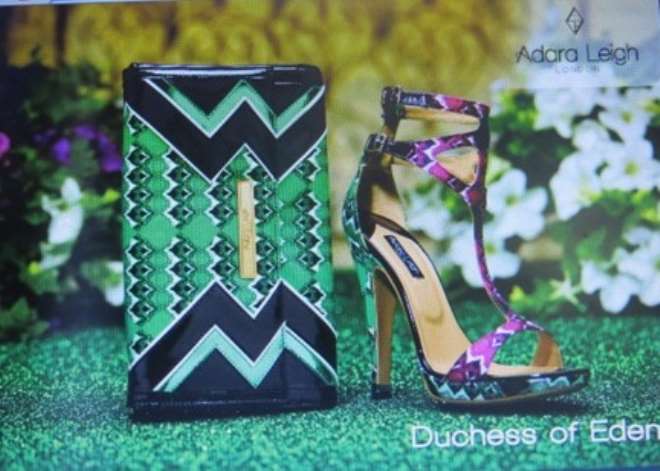 Duchess Of Eden
Editor's Note:
For further images of the product range please contact the Press Office on [email protected] or call +44 (0) 207 731 0379

Adara Leigh of London's shoes are available in UK sizes 4 to 9 (European sizes 37-42)
British born , London based, Meroe Bleasdille founded Adara Leigh of London three years ago, after being inspired by the vibrant cultures of Africa, the Caribbean and their diaspora in London. Besotted by the beauty and story told by traditional cloths worn by women in the UK, the West Indies, Nigeria, Ghana and South Africa, she immediately recognised a niche and sought to combine her love of high fashion with traditional tribal cloths.

After undertaking training at the prestigious London College of Fashion and Prescott and Mackay, Meroe decided to use her knowledge and expertise in business and fashion, to start a high-end brand offering footwear and accessories that resonates with the fabulous lives of women both home and abroad.

All product images are available on www.polyvore.com
Photography by Sheradon Dublin