Nchumuru MP supports deprived schools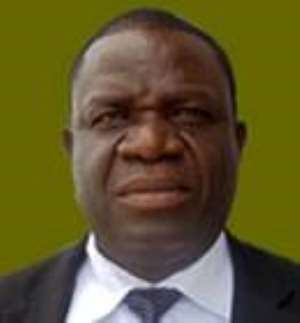 Mr. John Majisi nn
Accra, Nov. 16, GNA - Mr John Majisi, Member of Parliament (MP) for Krachi Nchumuru in the Volta Region, has donated 350 dual desks to Ghana Education Service for distribution to 10 deprived basic schools in his constituency.
Some pupils in the constituency use kitchen stools and stones as chairs for their lessons while others sit on the ground.
Mr Majisi told Ghana News Agency in an interview in Accra at the weekend, that in order to address the numerous challenges facing the education sector in the constituency; a roadmap to guarantee that all children of school going age get access to quality education with relevant material support has been drawn up for implementation.
In this regard, English language training for teachers had started to enhance their teaching skills in the subject matter and help reverse the downward trend of students' performance in the subject at the Basic Education Certificate Examination.
Mr Majisi said a set of office furniture comprising 10 tables and chairs as well as four steel cabinets has been provided to the District Education Directorate to facilitate administrative work.
He said 25 computers and 100 exercise books have also been given out.
'This is to ensure that beneficiaries have the requisite resources to teach and learn in a congenial environment,' he said.
GNA