Prez Mahama directs Transport, Trade ministers to review Tema Harbour fees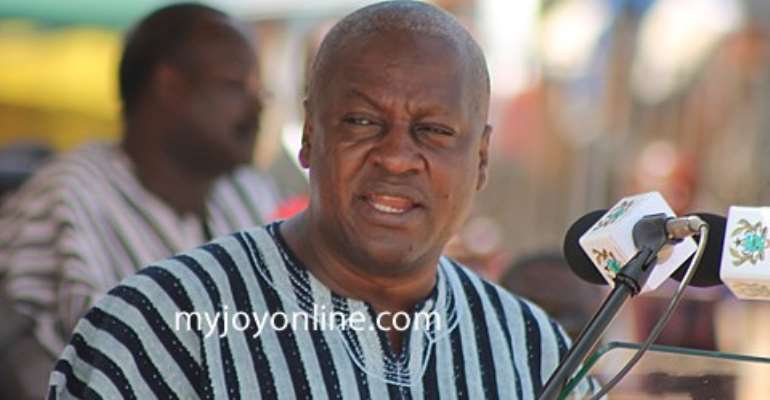 President John Dramani Mahama has directed the Ministers for Transport, Trade and Industry to review all fees charged at the Tema Harbour.
The directive is targeted at eliminating unauthorized fees exploited by corrupt officials to frustrate importers.
President Mahama was speaking to officials at the Tema Harbour after holding informal meetings with importers most of whom complained about the illegal charges.
He said after receiving complaints "about too many illegal fees and charges", he has given "the Ministry of Transport, Trade and Industry to put their heads together to look at the catalogue of fees and levies that they pay and see which ones are legitimate and which are not legitimate."
"My expectation is that if they give us a report on it, we will be able to publish a list of fees so that everybody knows that these are the legitimate fees that one is required to pay," President Mahama added.
He also announced that the Finance Ministry will soon come out with guidelines on the use of bonded warehouses following revelations of abuse by some firms.
The president stressed that, "You cannot go and stuff things in a bonded warehouse for four years, it doesn't make any sense and so we will come out with new regulations ... so that we maintain a bit of discipline in the system of imports."
Government will next year also begin a major project to link the Tema Harbour to the rail network.