Road Safety Commission undertakes nationwide investigations into accidents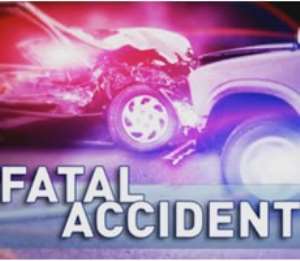 The alarming rate of road traffic crashes in the country has prompted the National Road Safety Commission to undertake a nationwide investigation into the causes of road accidents.
The commission is also providing training for a group of experts to formulate road safety policies.
The group includes the Motor Transport and Traffic Unit (MTTU) of the Ghana Police Service, transport organisations, road engineers and psychologists.
May Obiri-Yeboah, Executive Director of the Commission told Joy News, the new move is not to prosecute persons guilty of accidents but rather find out what caused the accident.
"This is an investigation which is not to prosecute the person who was guilty or was found to have caused the road traffic [accident] but rather to find out what really happened so we can come out with policies that can help prevent future crises of similar kind," she said.
She explained that unlike the past where they go to the various police stations to take dockets and study, the new method will now require that they go to scene of the accident as soon as the accident occurs.
"We've brought in experts within our country to teach those who are members of that investigation team some of the things they need to look out for," May Obiri-Yeboah added.