FIC inquest of Hamah baseless; She is being harassed- Azeem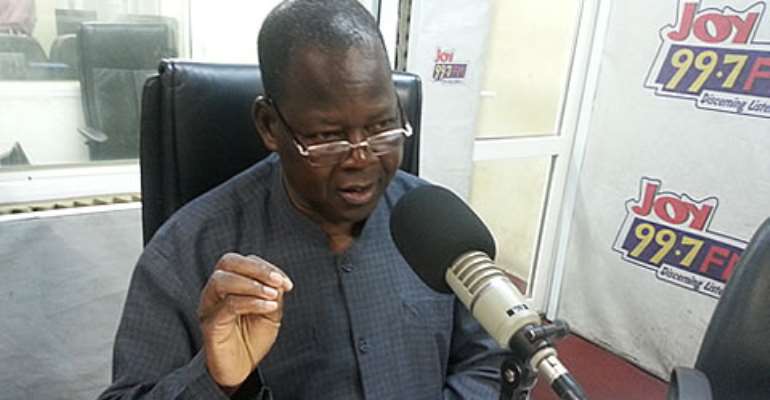 The Executive Director of the Ghana Integrity Initiative has described as baseless the move by the Financial Intelligence Centre to investigate former Deputy Communications Minister Victoria Hamah.
Vitus Azeem insists the embattled former deputy minister has not been accused in any way or form to be subjected to an anti-money laundering investigation.
The Centre on Wednesday wrote to all banks in Ghana seeking personal bank details and information on Victoria Hamah.
The letter, signed by the CEO, Samuel Thompson Essel said the action by the FIC was in pursuant of the Section 28 of the Anti-Money Laundering Act, 2008, (Act 748).
The banks were expected to comply by close of day, Friday.
The move by FIC has come under intense scrutiny with some accusing the FIC of hounding the sacked deputy Minister.
Vitus Azeem told Citi News "The FIC is supposed to investigate allegations of money laundering. The lady has not been accused of any money laundering. So what is the basis of doing any investigations on her and asking for her bank statements."
He suspects the deputy minister is being "harassed" for "embarrassing" the government.
Azeem said at worse, the content of a leaked tape [Hamah was heard on the tape nursing the ambition of making one million dollars in politics before bowing out] which formed the basis for her dismissal from office only opens her up for corruption allegation, the investigations of which can be done through the Commission of Human Rights and Administrative Justice (CHRAJ).
"There might be a case of alleged or suspected corruption. In that case the simple way to do this is to ask for the CHRAJ to ask for her Assets Declaration when she was appointed minister and then to ask for another one now that she has left office, she is supposed to declare her assets again. You then compare the two and if there are extra incomes and properties that she has acquired within the short period she has been in power and she cannot explain those on the bases of her inheritance, her legal incomes then you can say this is a wealth she acquired illegally or through corruption. but to talk about investigations on money laundering when no allegation has been made against her is unnecessary."
Azeem said the timing of the investigation is bad and FIC has the duty to explain the basis of their action.
He was curious why the FIC and other statutory investigative bodies have not taken any action against persons indicted for corruption and yet have decided to investigate Hamah for money laundering.