Barber Remanded For Robbery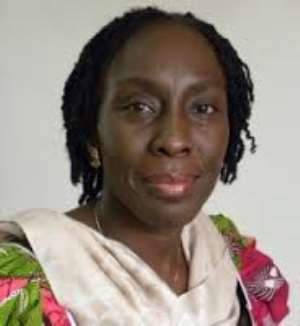 A barber has been remanded into custody by an Accra Circuit Court for allegedly robbing two Nigerian nationals at Nungua, a suburb of Accra. Benjamin Borlarbi Miller, who acted together with 14 others, allegedly stabbed one of the complainants during a struggle to rob him of his laptop.
Benjamin Borlarbi Miller and his accomplices succeeded in taking possession of the complainant's wallet, and afterwards took to their heels.
The complainant was sent to the hospital for treatment, and the accused person arrested later.
He pleaded not guilty to the charge of robbery before the court presided over by Mr. Francis Obiri. He is expected to re-appear on November 22, 2013.
The underlining facts are that at about 2:00 a.m. on November 8, 2013, Benjamin Borlarbi Miller, together with about 14 of his accomplices, wielding knives and sticks met the complainants some distance away from their house, and ordered them to surrender everything they had on them.
The Prosecutor, DSP P. A. Mokeh, told the court that as the complainants could not get anything for them, Benjamin Borlarbi Miller and his accomplices led them to their room, where they saw a laptop and wanted to take it away.
He said one of the complainants, by name 'Believe' Daniel, who could not stand the sight of losing his laptop, struggled with the suspects over the laptop, and in the process Benjamin Borlarbi Miller stabbed him with a knife, which made him leave the laptop.
'The laptop fell on the ground and got damaged. Benjamin Borlarbi Miller and his accomplices took away the other complainant's wallet containing GH¢75, and one nokia mobile phone valued at GH¢50,' the prosecutor stated.
He said the complainants reported the case to the police, and later led the police to arrest Benjamin Borlarbi Miller.