Accra residents don't respect us - Contractor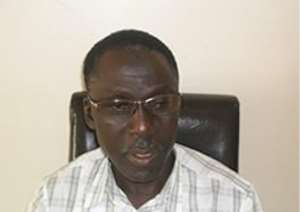 The Executive Director of Progressive Modern Construction, Alhaji Abdallah Ahmed Abdallah has vowed not to work in the capital city again due to what he described as citizens' disrespect for contractors.
He is also predicting that his colleagues in the construction business will soon follow his footsteps.
Alhaji Abdallah who is affectionately called 'Alhaji PMC' said his decision not work in the nation's capital is influenced by the insults and vilification that were rained on him by some residents of Dansoman, a suburb of Accra, while he was working on the now completed Dansoman dual carriage way.  
According to him, per the contract he was given, he was expected to complete the work within two years but to his astonishment, he started receiving insults  just six months after the commencement of work on the 2.3 kilometre stretch road.
He cited for instance, the decision to drag him to an Accra High Court by prominent lawyer Ray Kakraba Quarshie and a resident of Dansoman demanding compensation from the contractor for inconveniencing him. Mr Quarshie claimed he could not drive his car into his home because a hole was created in front of his house when the drainage system was being done.
Now, he prefers working in the rural areas to the city as he happily said, residents in the hinterlands accord local contractors much respect and dignity. He said the chiefs and people in these areas make them feel at home anytime they work on their roads.
He recounted an instance in the Brong Ahafo Region where he was offered sheep and food stuffs by a chief and his people just for starting work on a road leading to their village.  
Alhaji PMC therefor urged city dwellers to accord equal respect to the local contractors as done to their foreign counterparts.