STATEMENT: Aliu Mahama Foundation Replies Haruna Atta…'Do The Right Thing'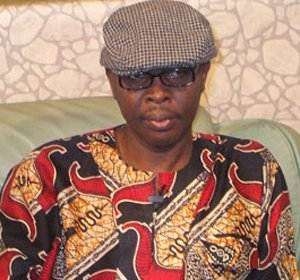 Haruna Atta
The attention of the committee to mark the first anniversary of the passing away of H.E. Alhaji Aliu Mahama, has been drawn to a statement purporting to come from Haruna Atta, a member of the committee.
Haruna Atta claims to act on behalf of the Publicity Committee in disassociating itself from the lecture ably delivered by Dr. Bawumia and chaired by former President Kufuor. We wish to place on record that Haruna Atta has no mandate to issue any statement on behalf of the committee.
He is entitled to his own appreciation of the professional and academic presentation by Dr. Bawumia on the need to ensure discipline in the country, especially fiscal discipline in our economy.
We express our profound gratitude to all those who honoured the memory of the late former vice President with their presence and resources.
We are particularly grateful to former President Kufuor, the Chairman for the occasion and Dr. Mahamud Bawumia whose brilliance and delivery on the night regarding the role of fiscal discipline in our economic growth since independence, did justice to the late Aliu Mahama's passionate appeal for us all to DO THE RIGHT THING.
SIGNED
O. B. Amoah
(Co-Chairman)
Kwasi Abeasi
(Co-Chairman)
Source: Peacefmonline