I Voted For Mahama—Haruna Attah Ditches NPP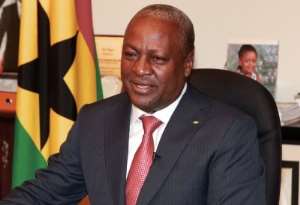 Managing Editor of the Accra Daily Mail, Alhaji Haruna Attah, has told Radio XYZ he voted for President John Mahama in the 2012 general elections and will do everything possible to ensure he wins the 2016 elections.
"…I voted for John Mahama; I think he's a good president; he's a good man and I'm going to work towards his sustenance in office," Haruna Attah, who has always been known to have sympathies for the main opposition New Patriotic Party (NPP), told XYZ Breakfast Show host Moro Awudu Thursday.
"I have a good president right now who I'm going to support all the way to 2016 and beyond", he stressed.
Dissociating himself from the NPP's 2012 Vice Presidential Candidate's maiden Aliu Mahama memorial lecture, at which, Dr. Mahamudu Bawumia criticised the Mahama administration's handling of the economy, Haruna Attah said: "We have a President and we have to support him and let him succeed; let his Government succeed".
According to him, the wish by opposition elements for the government to fail is highly flawed and must change.
"…They think if they pull down a government, they've succeeded in something. When a government fails, a nation fails and everybody suffers," he said.