NPP petitions Parliament over Vikileaks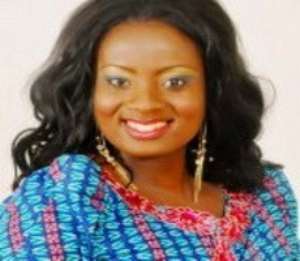 The New Patriotic Party (NPP) has petitioned Parliament to institute an investigation into the controversial tape recording involving former Deputy Communications Minister, Victoria Hamah.
The party insists the comments made by the sacked minister in the leaked tape recording have dire implications on Ghana's democracy  and judicial independence.
 Victoria Hamah was sacked shortly after she was heard on a leaked tape lambasting her colleague deputy minister, Rachel Appoh, of being ugly and arrogant.
She also castigated Appoh for challenging her [Appoh] boss, Nana Oye Lithur, Minister for Gender, Children and Social Protection, in public.  Victoria Hamah also claimed that the Nana Oye Lithur influenced the nine panel of judges, who sat on the 2012 Election Petition case and gave judgment in favour of the National Democratic Congress (NDC).
Meanwhile, Oye Lithur has vehemently denied the claims but the NPP is not satisfied.
The opposition party said the comments made by Hamah are too serious an issue to sweep under the carpet.
Having already petitioned the Judicial Council and called for a judicial inquiry into the claims by Hamah, the opposition party is convinced the law-makers must also undertake a separate investigation to ascertain the veracity of the allegation.
The party therefore, sent a petition to Parliament on Thursday, in order to allay their fears on the issue.