Ripples Of The Sale Of Merchant Bank—Three Casualties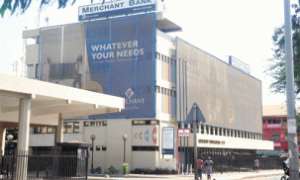 The Center for Freedom and Accuracy (CFA) last week vehemently questioned the sale of Merchant Bank Ghana Limited to FORTIZ Private Equity Fund, and has threatened to initiate legal action against the Bank of Ghana (BoG) over the sale if it is not reversed.
Since then, many astonishing issues have begun to emerge including the resignation of three board members of Merchant Bank.
They are: Marian Barnor, Chairperson of the Bank, Mr. Joe Tetteh, Managing Director and member of the Board and Prof. Bill Pupulampo, member of the Board
In her resignation letter, addressed to the chairman of the board of trustees, Social Security and National Investment Trust (SSNIT), the owners of the bank, she said "my resignation is prompted by recent events which in my view erode the confidence in the role and work of the Board of Directors".
"On the grounds of principle, therefore, I consider that increasingly my role has become redundant and I do not want to compromise the firm principles of corporate and institutional governance which have guided my service to the country, the Bank and the Board as its Chair".
The Managing Director of Merchant Bank, Joe Tetteh, has also served a notice to the board of his resignation from the bank. This follows attempts by local equity firm Fortiz to take over the Bank which has triggered fear among the management of the bank.
The Bank of Ghana on November 1 approved the sale of Merchant Bank by SSNIT to local equity firm Fortiz.
Meanwhile, reliable sources indicate that the Centre For Freedom And Accuracy have petitioned the President of The Republic of Ghana on the sale of Merchant Bank Ghana to Fortiz Private Equity Fund and are looking forward to a favorable response from the president.