Photo: Rlg gives to GJA towards media development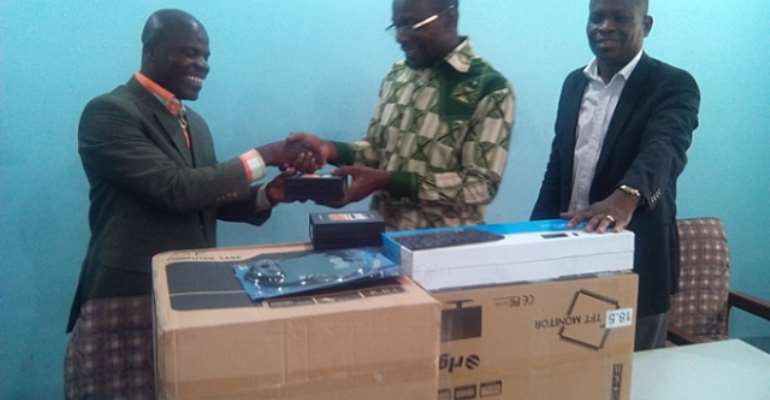 Rlg Communications Group (Gh) Ltd has presented products to the Ghana Journalists Association (GJA) towards media development in Ghana.
The items include desktop computers and mobile phones.
GJA President, DrAffail Monney commended Rlg for the token.
 
Caption: Corporate Affairs Manager of Rlg, Mr Emmanuel Arthur handing over sample of the products to Dr Affail Monney while GJA General Secretary, Dave Agbenu looks on.