Extending IGP's tenure of office could threaten internal security - Dr Aning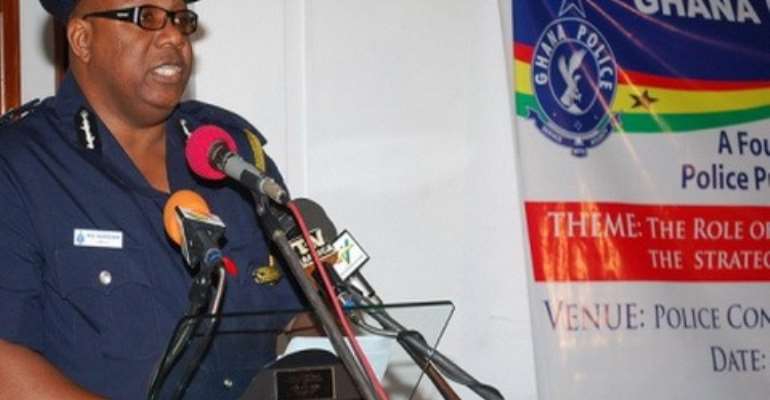 Security expert Dr. Emmanuel Kwesi Aning has warned that President John Mahama's decision to extend the tenure of office of the Inspector General of Police could create divisions within the police service.
Mohammed Alhassan was due to retire early next year but his mandate was extended by two years to enable him, according to government, continue with innovations he has introduced in the Police Service.
Mr. Mohammed Alhassan was appointed as acting IGP in February this year. He was confirmed as substantive IGP in June. But government pointed to his reforms in the Police Service as the reason to give him two more years on the job. 
As part of the reforms, the Marine Police Unit, which was abolished in 1912, has been re-established with the Motor Traffic and Transport Unit upgraded to a Department.
Under Mr. Alhassan, there has been increased police visibility on the streets of major towns and cities and an increase in night police patrols as a result of the establishment of the Visibility, Accessibility and Patrol Department.
Deputy Interior Minister James Algalga said the decision to extend the IGP's tenure by two years was in recognition of the great job he has done so far.
But Dr. Aning told Joy News the president's decision not to follow precedence and appoint a new IGP, could have consequences for the nation's internal security.
He said Mohammed Alhassan would need a lot of diplomatic skills to be able to peacefully administer the Service. 
He said some senior officers in the police service, who may be unahppy with the development, may begin to undermine the IGP and his programmes.
This, he argues can create disunity in the Police Service and undermine its ability to fight crime.