NDC Italy Lauds Prez Mahama Over Vicky Hammah Sack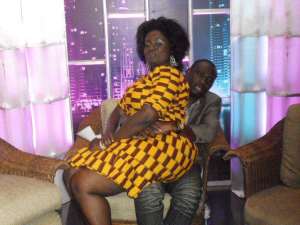 In the midst of the various allegations leveled against the president of the republic of Ghana and the NDC government about corruptions brouhaha , the NDC Italy chapter wish to congratulate President John Mahama for the brave action taken recently concerning the dismissal of the former Deputy Minister of Information Victoria Hammah.
We are of the view that this is a positive action taken by the president to fight corruption, and it shall serve as a detriment to politicians who might think that politics is all about money as people are made to believe .
We all heard the President said at a time that 'NO ONE REALLY KNEW WHOM HE IS AS INTERGRITY IS CONCERNED'. President Mahama is a strict ruler who knows what to do at the right time.
If we shall support and allow the President to go on with His agenda, we shall see the better Ghana agenda that He promised in His administration in the near future.
CONGRATS MR PRESIDENT!

FRANCIS DARRAH
SEC
IBRAHIM SULEMANA
CHAIRMAN