Igbo Presidency: Orji Uzor Kalu's Love For Ndigbo And The Unity Of Nigeria (2)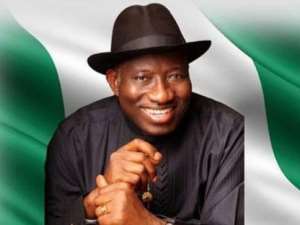 "The task of leadership is not to put greatness into people, but to elicit it, for the greatness is there already," John Buchan.
When showers of tribute were being disbursed to late Dim Chukwuemeka Odumegwu Ojukwu who was interred in his ancestral hometown of Nnewi, Anambra State, on 2nd of March 2012, Ndigbo and Nigerians showed that Ojukwu deserved unfailing love, which he even showed magnanimously to Ndigbo when he was alive. His commendable life shows that it is better for a man to be poor than not to walk his talk; and a rich man who does not walk his talk is invariably also poor.
Ojukwu walked his talk and practiced what was written in the book of Mark 8:35-37. This verse of the bible tells whoever that what shall it profit a man, if he shall gain the whole world, and loses his own soul? Ojukwu was more careful of his conscience than of what he was going to get from the Nigerian state. He could not be bought, even though that some persons might have sold him for their selfish reasons without his knowledge.
It is on the foundation of selflessness that The Sun newspaper was commended during the death of Ojukwu. Dr. Orji Uzor Kalu is the proprietor of The Sun newspaper. The company expressed that it was not a ferocious wolf in sheep clothing. Rather, many people have been this wolf in the sheep clothing during the pragramme heralding the sending of Ojukwu on his eternal journey. A lot of people showed their quest to wear the Ojukwu's shoe by bloating their contributions towards the final home call ceremony of the deceased on the radio and newspapers. But The Sun Newspaper was calm in singing its praise towards its own quota in making sure that Ojukwu was given a befitting burial.
After the befitting burial given to Ojukwu, Thank You messages were sent out by numerous companies and individuals to the people and groups they perceived should be thanked that in their own thinking made sure that Ojukwu was given the befitting burial. But hardly did anybody or group thanked The Sun and Dr. Orji Uzor Kalu for their own selfless contributions to this first of its kind epoch funeral.
This laissez-faire with which people treat malaria for typhoid fever in this country when they want to score cheap political gains is not good. This is why everybody must watch out on Matthew 7:14-16, for false prophets. They come to you in sheep's clothing, but inwardly they are ferocious wolves. The Sun is prudently compassionate.
Investigation revealed that The Sun newspapers dedicated over 47 pages in its different editions for the death of Ojukwu, which approximately cost the firm about N25, 000, 000 (Twenty Five Million naira) going by N500, 000 (Five Hundred Thousand naira) per page, since on 26th November 2011 that Ojukwu gave up the ghost in London. Yet, hardly did The Sun make noise for spending that monstrous sum of money or anybody made out the time to thank this unconquerable newspaper in the Nigeria's news market.
By this involvement to Nigerians' collective contribution in making sure that Dim Ojukwu was sent home, The Sun and Kalu proved Augustine of Hippo right when he said that a good conscience is the palace of Christ; the temple of the Holy Ghost; the paradise of delight; the standing Sabbath of the saints. While a Bishop Robert South is telling those who made political givens out of the Ojukwu's burial ceremony that all deception in the course of life is indeed nothing else but a lie reduced to practice and falsehood passing from words into things.
As if the book of Ezekiel 22:27-29 had some of these political demagogues at heart, it said: Her prophets whitewash these deeds for them by false visions and lying divinations. They say, 'This is what the Sovereign LORD says' – when the LORD has not spoken. This is what the LORD Almighty says: "Do not listen to what the prophets are prophesying to you; they fill you with false hopes. Adding, Jeremiah 23:15-17, said that they speak visions from their own minds, not from the mouth of the LORD.
While Nigerians knew in earnest those who speak visions from their Lords, some of the people today who masquerade as fosters of Ojukwu did not go to his beck and call many times he were financially incapacitated. Kalu was the man who never abandoned Ojukwu when he was alive to writhe in pains. The records are there. Did he not incessantly give him monetary and material gifts of which one of such gifts was a Jeep? Kalu was not only the rich person and politician, but such act of his showed that he had a meek heart and that he's not a man of questionable character. He is a man who always recognizes that all hands are not equal. As such, poor people should not be discriminated in the land.
What The Sun and Kalu did concerning the wider publicity of Ojukwu's demise without anyone hearing their trumpet showed how good people can be to their own. This goodness went farther. Any fervent reader of Orji Uzor Kalu Leadership Series in the Saturdays Sun will agree with this fact that Kalu dedicated over five full page articles to Ojukwu. Some people who were reading would attest that he is a thrilling and outstanding columnist. He is courageous, daring and vivacious. He is one man who has a staunch conviction in the Igbo course, extending to Nigeria. He is not on a course for tribalism, either.
One observer captured Kalu in these lines: "Like Ojukwu, you are a realist. Like Ojukwu your solid personal achievements speak for itself. Like Ojukwu, you possess the trademarks of a leader namely Serenity, Courage and Determination. Like Ojukwu, you are currently sacrificing. Unlike your many colleagues who jumped to the senate as a panacea for political relevance, you rather chose to commit your resources for Ndigbo… Like Ojukwu you are an embodiment of the Igbo trinity of adventure, enterprise and of accomplishment."
A selfless politician, showcasing Igbo people in the best light, many people put Kalu in their prayers for God to continue to assist him to do more for other people. Yours Truly thanked The Sun Newspapers then for its clandestine, though open contribution to the burial rites of Ojukwu, who said the truth about the bane of leadership in Nigeria over four decades ago. The Thank You message was widely carried by the Nigerian media and beyond. There were so many on this burial ceremony who pretended that they were for the stability and progress of Ndigbo, while in actual reality, they were for their own belly and their own pocket.
But Kalu and The Sun never benefitted materially directly or indirectly from the course of Ojukwu burial arrangement. They were purely on benevolence, defending the actions of the man who never allowed the further impoverishment of Ndigbo. It is believed that Kalu and The Sun will soon take the pinnacle of their rightful place in their careers. Their inputs show that there is a difference between a servant and eye-servicer. They did their own thing without minding that there would be plenty money for the politicians, media men and contractors during the committee to harness how Ojukwu would be interred. It was a big effort by The Sun and Kalu in reporting about the passage of Dim Chukwuemeka Odumegwu Ojukwu till today. If Nigeria has many more of Kalu's kind, being a brother's keeper will never be that despairing.
It was the despair that Ndigbo suffer in the hands of the authorities in Nigeria that Dr. Orji Uzor Kalu, a former governor of Abia State describes the Igbo as third rate citizens in the Nigerian project. Kalu is of the thinking that rather than the Igbo will be respected as other major ethnic groups in Nigeria enjoy, Ndigbo are relegated to the background in the proposal of things in Nigeria.
Kalu made this known at a lecture he delivered on April 18 2013, at the British House of Commons in the United Kingdom, being the first Igbo person to take the problem that Ndigbo are facing in Nigeria to such a highly revered parliament. Everyday, Kalu is expressing his love for Ndigbo in many ways. Ndigbo are facing terrible consequences. He does not want to see Ndigbo to suffer in Nigeria like a person in a prison sentence. Alongside this sway, not only Ndigbo, but people from other ethnic groupings say that Kalu tried to reach out to the British House of Commons, because of the abysmal quandary of Ndigbo in Nigeria.
Kalu tells Ndigbo that they should not give up and should eschew any habit of insulting any group in the country, because evident is that with him, they will take their rightful place in Nigeria. He earns the honour. Apart from this love task, Kalu is one of the persons in the wisdom-filled ala-Igbo who do right things to make Ndigbo proud and bar any intruder from deliberately choosing to do the Igbo any wrong, because politically motioned policies aimed at Ndigbo, made them to be going through hard times, but they are able to resist the ills.
Kalu has always taken a step to the right direction in the great-effort for Ndigbo, to be fully emancipated in the business of governance in Nigeria. In his expedition to tell the world the scrape of Ndigbo in Nigeria, it is expected that if other Igbo sons and daughters are acting like Kalu to better their lots, many positive features would have been earned. The energetic and fearless Kalu expressed himself succinctly before the British parliament in a more aplomb manner, and opened an age-long fearfully preserved can-of-worms, which others feared to open. People were immovable to the fact before Kalu told the story without minding the many perceived enemies that want to run him down unnecessarily, instead of support him.
Kalu did not make a poor presentation of the Igbo case before the parliament, no matter any gainsaying voice, because the Igbo case can never be told at a go; Kalu was more vigorous and undeviating considering the major cause of the Igbo. His level of diplomacy is stylish. For his love for Ndigbo, he uses emotional advancement to address issue. Kalu is substantial and sophisticated in addressing the cause of the Igbo. The stage that Kalu preferred to present the Igbo cause in London is one of the best of platforms in the world. The speech will be archived for study today and in the future, in the universities and in research works. His speech will be evolving, because the Igbo predicament in Nigeria is wobbly.
Kalu's speech before the British parliament is not the end of his struggle to liberate Ndigbo from the man-made woes that surround them. It is just part of the dimensions with different ways suggesting that Ndigbo really need to come together and pursue their widespread future. Kalu is not caustic! Kalu's love for Ndigbo and how he presents it is always representing, levelheaded and tactful. He does not want extraterrestrials to write the history of Ndigbo, since all the attempts by their rivals to plunge them did not work. Kalu understands every of the foe's attempts to hoax Ndigbo, be it local or international. Kalu does not speak from the side of weakness, hence every Igbo voice is needed, and no matter who is seen or alleged to have erred.
It is the certainty of Kalu that Ndigbo must be united and avoid any acrimonies that the competitor is using to divide the Igbo more. He believes that there is no sense in Ndigbo fighting themselves. It is noteworthy that Kalu's love for Ndigbo made him to puncture the conscience of those that he took the predicaments of Ndigbo to in London; a pathway that entails that the troubles and troublemakers against the Igbo are coming to an endless end with his balanced natter. Kalu is gradually achieving the objective, by not being against Nigeria or anybody or group. His attribute follows with equal measure; and in a short time Kalu believes that Ndigbo will not suffer despair again in Nigeria.
Odimegwu Onwumere, a Poet/Writer, writes from Rivers State.
Tel: +2348057778358
Email: [email protected]
www.odimegwuonwumere.wordpress.com