Politics -My Worries (Part 2)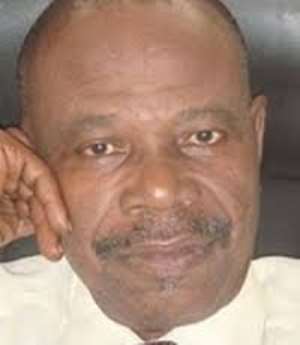 MEMBERS OF political parties eyeing various positions in NPP and NDC in particular, have started campaigning and canvassing for support. Internal political season is open, though no official pronouncement has been made for filing of nominations.
I should say some people have started testing the waters. I know of some aspirants having toured about 38, 39 and 45 constituencies in Ashanti region alone, within the past two weeks. Meetings upon meetings are being held in private homes and hotels in this regard. Envelopes filled with cash are changing hands.
This is just the beginning, and in the end, selecting who to occupy which position in parties is not going to be based on ability and capacity of persons/candidates.
And like I said some time ago, approximately 18 years ago, our intra-party democracy, internal power struggle has systematically turned into 'monecracy'.
 
My good old-folk, former President J. J. Rawlings and his wife, Nana Konadu Agyemang Rawlings suffered the same fate in Sunyani in 2012. Mr. Rawlings had alleged that vote-buying characterized NDC Congress where the late Prof. Mills beat Nana Konadu beyond imagination.
Corrupt processes of selecting political party leaders who are supposed to hold all positions as trustees is as serious as corruption in government. It is the same party leaders who would be appointed into high offices when their party wins political power to form government.
Yet members see nothing wrong with this. The problem keeps recurring at an unending speed. Very competent, knowledgeable and more capable men and women are shying away from politics because they have no money to dole out to party members in order to hold office as a starting point. Such people are embedded with innovative ideas that could move political parties forward.
They are people who could draw up plans, tactics and strategies to win political power, whether Dr. Afari Gyan 21(0) administrative and clerical errors are admissible in election results or not.
But for monecracy sake, they would not venture into politics. That is why we find mediocre, loud-mouthed people, holding positions of trust in political parties.
The greatest danger in doling out monies to seek power in apolitical party cannot be over-emphasised. Perversion of monetary considerations usually entails like perversion of means to lose the ultimate political power.
Our sovereignty as a people would then fall into the hands of the highest bidders, whether capable or not.
 
'Monecracy' is a threat to democracy. We must change from the practice of influencing people with money when seeking positions in our political parties. Each and every office seeker should be voted for on merit.
Esteem character traits, ability and capability to lead as well as characteristics of purpose-driven men and women should be chosen as leaders. We should not in any way allow monetary considerations to influence our selection process.
Else we would be reduced to sub-servants in our own political party-NPP. Let no one member of our great party be branded as corruptible.
 
We have a standard-bearer who has never been corrupt and can never be corruptible. Our main political opponents, the National Democratic Congress and its apparatchiks know this.
That is why throughout the two periods of electioneering campaigns (2008 and 2012) they could not tag him with corruption. Remember that in 2102, Nana Akufo-Addo (Mr. Noble Peace Ghana-man) touted that he is not corrupt and cannot be corrupt. To date, not a single NDC man or woman has been able to challenge our dear Nana Addo.
That is a clear leadership by example. None should stand out in the rogue's gallery of corrupt official like the famous Diapreye Alamieyeseigha of oil-rich Nigeria stood out. His is not an easy accomplishment when the subject of corruption came up in Nigeria.
 
Diepreye Alamieyeseigha, having been charged for corruption in Nigeria, was arrested in London in September, 2005. He was again charged with money laundering, released on bail and fled having disguised as a woman (Source: Understanding Politics by T. M. Magstadt, Page 131).
We must watch out because it could be anybody in Ghanaian politics, but obviously not in NPP. At this point, the most important questions in our internal politics are 'should' and 'ought' in giving money to prospective voters. One cannot answer any of these questions without resorting to moral philosophy, reason and logic.
They are what I would term to be great normative political questions that resonate throughout our political history. Better understanding of ideas and issues put out by people contesting positions in our party reap other practical advantages, shedding light on how interested personalities can be more effective and efficient particularly in matters relating to general elections.
Who can reveal flaws in the voting process or our system of registration of voters that can lead to appropriate changes or reforms to tailoring campaign strategy and fine-tuning tactics in different constituencies and different regions?
 
Obviously these questions among others involve values as well as facts we must not gloss over. Positivists should not at this instance scoff at these normative questions in our selection process, please.
In truth, it is not always easy to distinguish between facts and values though in politics, values are facts. But we can never get at truth if we fail to place high value on facts. Undervaluing facts is very dangerous in our contemporary body politics.
Let us watch these and choose men and women of substance. Our thoughts should focus on describing and predicting the dynamics and outcomes of 2016 electoral processes, using the reasoning of the Justices of the 2012 election petition.
 
Who fits which position in our great Osono Party as we go to conferences and congresses to choose our leaders is one of my worries. We should be able to use moral and philosophical judgements in our choice of leaders though these could be argued as subjective. We should endeavour to bring certain values to everything we do. Human behaviour could sometimes be deceptive.
Behaviourists typically subject common notions about politics for example, what motivates voters or why a given election turned out the way it did. They often cast long-standing truths into serious doubt and expose facts as fallacies.
All of us should not assess merely how much money a particular candidate can put on the table but also be interested in methodologies, i.e., how to do things through rigorous quantitative as well as qualitative analysis that can lead to conclusive answers to the numerous 'whys' confronting us.