Africa needs the expertise of people in Diaspora - Aliu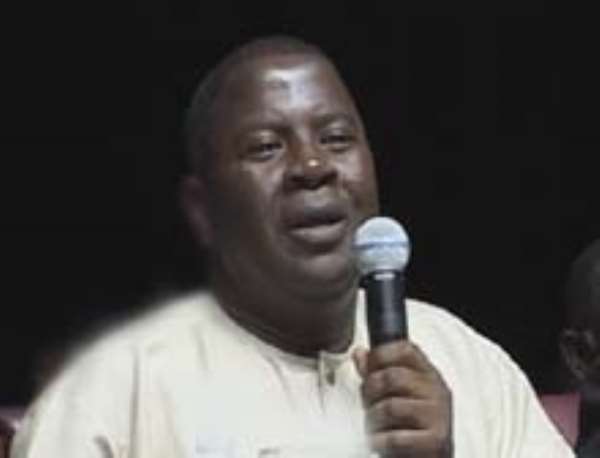 Accra, Feb. 27, GNA- Vice President Aliu Mahama, on Friday, said called for the mobilisation of the vast resources, talents, knowledge and skills of Africans in the Diaspora to push the continent's socio-economic growth.
He said Africans in other continents had excelled in the fields of engineering, science, finance, medicine and others and their contributions were critical for the motherland. Experts say the African Diaspora Nation is within the top 10 richest nations in the world.
The Vice President said this when he opened the first ever Diaspora African Forum, in Accra.
The four-day event is being organised by The Diasporan African Forum with the support of the Ministry of Tourism and Modernisation of the Capital City, under the auspices of African Union (AU). It is under the theme: "Linking Together for Unity and Empowerment."
Vice President Mahama said Ghana was committed to providing the resources and the congenial environment needed to create a viable umbrella association of Diaspora Organisations in Africa. "We are obliged to assisting the organisation to achieve the objectives of the Accra meeting and the aims and tenets of providing a viable support network for Diaspora Africans returning to the continent and providing the platform for the empowerment of Africa," he said. The Accra meeting seeks to promote and consolidate the peace among the Black race; promote and sustain trade between Diasporan Africans and those on the continent and enhance information technology through exchange of knowledge and research findings for the benefit of all, particularly those living in less endowed societies. Vice President Mahama noted that the challenges were daunting but with determination and action there would be success.
"We need unity to confront the negative image of Africa as presented to and by the rest of the world," he said. "We need to show that Africa after all is not about disease, poverty, violence, hunger and oppression."
Mr Jake Obetsebi-Lamptey, Minister of Tourism and Modernisation of the Capital City, urged African Governments to prioritise tourism to attract the necessary investments, particularly from Africans in the Diaspora.
He briefed the meeting about the vast tourism attractions of Ghana, which include 40 forts, castles and lodges that would be used as the "doors of return" to the descendants of those who left us to come back home.
"Let it be said some time to come that uprooted from their homeland, dispersed through the world and subjected to slavery, humiliation and persecution, Africans in the Diaspora eventually retraced their steps to Africa and have become its pillar of strength since," he stated. Dr Erieka Bennett, Chairperson of the Forum, said Africans should inspire those in the Diaspora to return with their resources.