UW Minister disappointed over slow pace of development projects in the region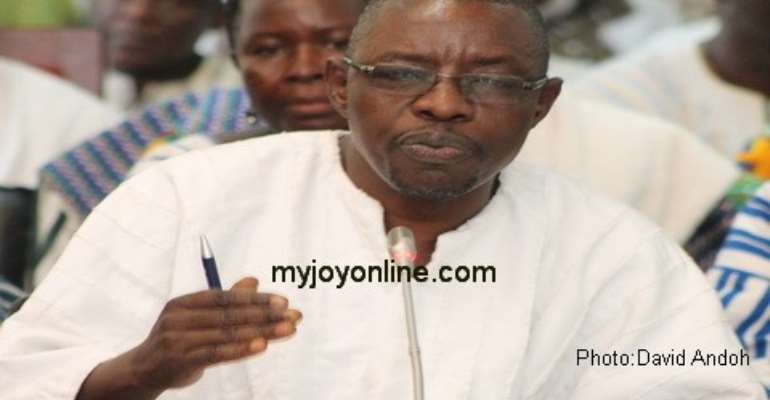 Upper West Regional Minister, Dr. Ephraim Avea-Nsoh has expressed disappointment over the slow pace of developmental projects being carried out in the Wa Municipality.
He made the comment after an inspection tour on developmental projects in the municipality.
"I am not impressed…some corrections have not been made since our last inspection and i am not very happy about that. It's unfortunate but I don't want the claim that we have not paid them…some of them have been paid but they haven't done the work", he stated.
At the Regional Library Complex, 80 percent of the project had been completed and engineers of the project, Consar assured of early completion despite failing to meet its original 18 month completion schedule.
The Regional Innovation Centre facility has however been completed and its awaiting a handing over ceremony.
"We are calling all the contractors into my office next week to ask them why they have not completed some projects or delayed…if you have delayed and you have no plan then we have to abrogate the contract. If you have intentions to finish, you need to show that also. For those who have not completed…punitive measures will soon be taken," he added.
"Never again are we going to allow people to do things haphazardly in the name of party, in the name of relation, in the name of friendship. No way… the people of the Upper West Region deserve good things like all the other people in other regions".
Work at the Library Complex of the Wa campus of the University for Development Studies was also 45 percent complete while a 2 storey lecture hall complex was also at the foundation level.
Other facilities visited included the St. Francais Xavier Senior High School which had a 2 story science laboratory, a six unit classroom block as well as a dining hall.
The team which included the deputy regional minister and officials from the Upper West Regional Coordinating council also made a stop at the Nurses Quarters in the municipality.