Haruna For NPP Nasara Coordinator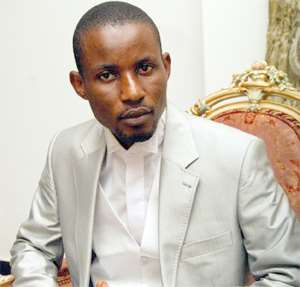 Haruna Mohammed Maiga
Haruna Mohammed Maiga, a media consultant has announced his decision to contest for the Nasara National Coordinator position of the New Patriotic Party (NPP) in the next national executive elections.
He pledged to repackage and re-organize the Nasara Wing to make it more effective to mobilize support for the party in minority communities.
In a statement released by the Maiga for Nasara Campaign office in Accra, he said the current leadership of Nasara lacked direction and ideas to enhance the party's fortunes, particularly in the Zongos.
According to him, the results of the last elections showed that the NPP was losing ground to the NDC in the Zongo communities nationwide.
'This raises serious questions about the competence of the current Nasara leadership, especially at the national level,' Maiga stated.
As part of his proposed re-organization, Maiga indicated that he would soon present a comprehensive proposal to the National Executive Committee (NEC) to consider changing the title of 'coordinator' to 'organizer.'
Furthermore, he said the Nasara Wing should be resourced and strengthened as a vehicle to reach out to other ethnic minorities in the North and other parts of the country and not only Muslims within Zongos.
Haruna Maiga, who is related to the founder of the Nasara Club of NPP, Alhaji Fusseini Maiga, noted that there was a growing middle-class in the Muslim and Northern communities and that the NPP could benefit from their influence if strategies were adopted to attract them into the party's fold.
He said if given the nod, capacity building programmes to assist Nasara Coordinators in the various constituencies would be initiated to enable them acquire knowledge and skills in order to enhance their chances of securing gainful employment.
He promised to honour some past luminaries and patrons of the Nasara Wing of NPP by instituting annual 'Dua' prayers in their memories.
These personalities include Alhaji Kente Baako, Ablekuma North Constituency, the late Alhaji Yusif Tanko, Ablekuma Central, the late Alhaji Mustapha Ali Iddriss, former minister of state and the late Alhaji Aliu Mahama, former Vice President, among others for their sacrifices and contributions to the party and Ghana as a whole.
Haruna was the editor of Business Week newspaper and Corporate Guardian magazine.
He also worked closely with leading figures of the party including Mustapha Hamid, Spokesperson and Special Aide to Nana Addo Dankwa Akufo-Addo, the late Kwadwo Baah Wiredu, former Minister of Finance and J.H. Mensah, former Senior Minister during the previous Kufuor administration.
The statement said an official campaign launch would soon be held at the National Theater in Accra.