Keep ministers if their output is economically beneficial - Prof Quartey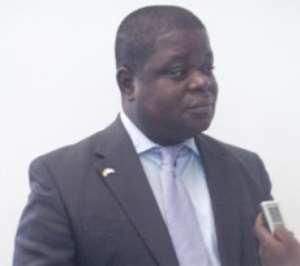 Prof. Peter Quartey
A Senior Economist at Institute of Statistical, Social and Economic Research (ISSER), says without any study of the impact of the size of government on the economy, any verdict on the number of ministers will be baseless.
Professor Peter Quarteys' comments follow suggestions that the economy is being ran down because the large size of government takes a greater chunk of the nation's total revenue.
Addressing a press conference on 'the state of the Ghanaian economy and proposals to reverse the downward trend' on Thursday,  retired Professor of Economics George Ayittey said President John Mahama must cut by half, the 97 ministers and deputies.
According to him, President Mahama has inherited a huge structural deficit problem which can only be dealt with by taking "politically difficult choices".
Professor Ayittey also recommended that the President abolishes all the "perks and privileges" enjoyed by his appointees.
Prof. Ayittey told Joy Business later in an interview that government should retrieve all state property including "bungalows that have been handed over to former government officials".
But Senior Research Fellow at ISSER, Professor Peter Quartey argues there would be no need to reduce the number of ministers if their output meets Ghana's economic targets.
He told Joy Business, "What we don't know at the moment is whether the input of the 97 ministers is cost effective. So what we have to do is a proper cost effective analysis to know if we need the 97 ministers or not."