MPs Call For Support For Burnt Winneba Hospital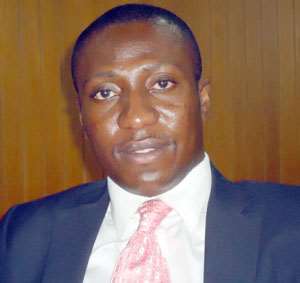 Hon Afenyo-Markin
Making the appeal on the floor of Parliament on Wednesday, the Effutu MP said the fire completely destroyed the pharmacy and other departments of the hospital and all their contents.
He indicated that Winneba Hospital which caters for 400-500 patients every day was strategically located as a first point of call for most accident victims on the Accra-Cape Coast road.
'Mr speaker, the medical equipment lost is estimated at a cost of GH¢2million according to the medical superintendent of the hospital.'
He called on the government as a matter of urgency to replace all destroyed medical equipment, gadgets and drugs to ensure smooth remobilization of resources for the health professionals at the hospital to attend to the health needs of the people in Winneba and its surrounding areas.
The MP urged the government not to drag its feet in responding promptly to the request, otherwise, the health of the people in the constituency would be seriously affected.
He added steps should also be taken to insure that all government facilities across the country are protected from any future fire outbreaks.
Mr Afenyo-Markin also called on corporate institutions to come to the aid of the people of Winneba to help restore the health facility to its original status.
MP for Tema East, Titus Nii Glover sympathized with the people of the Effutu constituency for having gone through three major disasters, during this year alone.
The MP for Wa West, Joseph Yieleh Chireh, in his contribution said the time had come for the government to insure all facilities owned by the state in order to secure their continuous use.
The MP for Anyaa-Sowutuom, Shirley Ayikor Botchwey, added her voice by asking the government to set up an independent commission of enquiry to find out the causes of the fire outbreaks and how the problem could be effectively tackled or controlled.
By Thomas Fosu Jnr