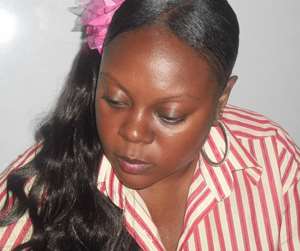 The Civil Society Platform on Oil & Gas (CSPOG), a coalition of civil society organizations, has warned international oil companies against undermining the passage of the Local Content Legislative Instrument (LI).
The coalition said it had gathered that some international oil companies operating in the country intend to adulterate the content of the bill in a way that would deny Ghanaians opportunities.
Dr. Jemima Nelson-Nunoo, a member of the Steering Committee of the CSPOG, who was speaking at a press conference in Accra, said efforts of the international companies to undermine the LI are being given impetus by the United States Ambassador.
She made reference to a recent statement by the US Ambassador, who said that 'Ghana's local content law in the oil and gas sector would make it difficult for the country to attract the needed foreign capital, technology and expertise'.
Dr Nelson-Nunoo said the Ambassador's statement showed a certain agenda by powerful interests to dilute the provisions of the LI and in the process water down its effect.
'Fortunately, LIs are not subject to amendments when laid before the House, but this leaves the companies with a very dangerous option to have the bill withdrawn in its entirety. The companies will have to marshal two-thirds majority of members of Parliament to support their bid.
'We do not believe the concerns so far raised by the companies, through their lobby platform, the  E&P Forum, are strong enough to warrant a withdrawal of the Oil and Gas Local Content LI, and we are happy that the Select Committee on Subsidiary Legislation shares this view,' she noted.
Dr Nelson-Nunoo stated that following government's approval of the 'TEN Project,' any delay or withdrawal of the bill from Parliament would cost the country millions of dollars of potential revenues and employment opportunities.
She therefore urged Parliament, the Minister of Energy, and the President to resist any attempts by international oil companies to delete the country's Local Content LI.
Dr Nelson-Nunoo also called on citizens to take interest in the matter and to solidarize with the MPs and the Oil and Gas Platform as they work to protect the national interest.
The LI, which spells out regulations and gives legal backing and enforceability to the local content provisions of the country's local content and participation policy framework on the petroleum sector, was laid before Parliament last year.
In a related development, Ghana has for the third time been chosen to host the 18th Annual Offshore West Africa Oil and Gas Conference and Exhibition scheduled for January next year after hosting the event in 2010, 2011 and 2013.
The event, to be organized by Pennwell Corporation, in collaboration with the UK Trade and Investment section of the British High Commission, is themed: 'Expanding West Africa's Offshore Potential.'
By Cephas Larbi