Appreciation: Thank You, Mr. President For Your Kind Support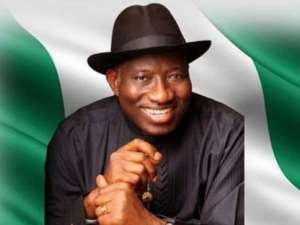 The Rivers State Chapter of the Peoples Democratic Party, PDP, wishes to express its profound gratitude to His Excellency, Dr. Goodluck Ebele Jonathan, GCFR President, Federal Republic of Nigeria for all your kindness and assistance in giving one of our own, Late Madam Charity Fyneface Oba, mother of our sister, and First Lady of the Federal Republic of Nigeria, Dame Dr. Patience Jonathan a befitting burial Friday, November 1, 2013.
By this singular show of brotherliness as evidenced in your physical presence despite your tight schedule and elaborate entourage to grace the occasion, you have left no one in doubt about your love and concern for others which has continued to stand you out in the crowd, an enviable quality your opponents cannot but admit no matter their reservations.
Joined together by geo-ethnic similarities and bound as one by marriage, we'll continue to support and stand by you any day and wish to urge you to forge ahead and remain focused in your determined effort to transform Nigeria for the benefit of all our nationals irrespective of tribe, tongue or political affiliations.
Your name is already written on the sands of history as a great and selfless leader of the Nigerian Nation worth giving the second chance and necessary support to actualize our big dream for Nigeria as a big Nation.
May we also use this medium to thank all the Rivers people, men and women of goodwill from the length and breadth of this earth who by their physical presence, monetary donations and prayers supported us to give our sister's and First Lady's late mother a successful and befitting burial.
May the Almighty God bless you and reward you all very abundantly in Jesus name, Amen.
Signed


Jerry Needam
SA, on Media to
State PDP Chairman
Wednesday, November 6, 2013