'An East African country President will soon be kidnapped by terrorists' - Prophet TB Joshua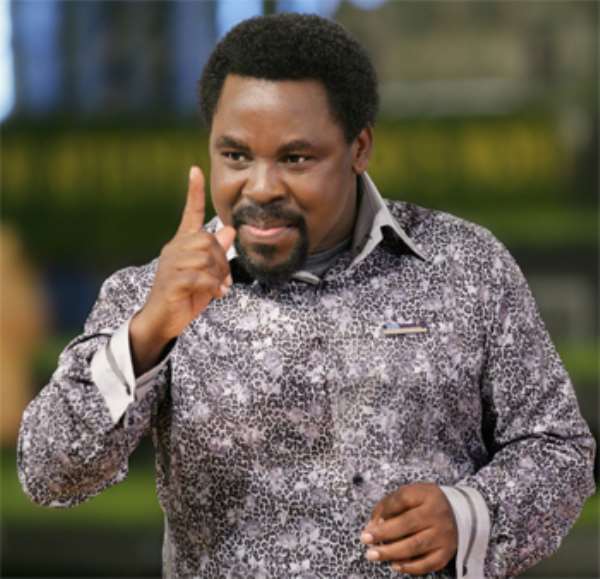 TB Joshua
Preaching in Nairobi Kenya renowned Nigerian televangelist, Temitope Balogun Joshua has just prophesied that a President from an East African nation will soon be kidnapped by terrorists.
The man behind the pulpit at The Synagogue Church of All Nation, TB Joshua, whose net worth the BBC puts at between N1.6Billion and N3.7Billion, is said to have given several prophecies in Nigeria, most of which have come to reality.
The televangelist also said he saw a vision of people having a good time in a nightclub before it was blown up.
His prophecy has got many Kenyans worried even though the pastor clarified that Kenya was not the East African country he is prophesying about. Kenyans are still over the edge and fear is yet to leave the hearts of many.
Source: Nollywoodgists