Fortiz Takes Over Merchant Bank. Promises Rapid Change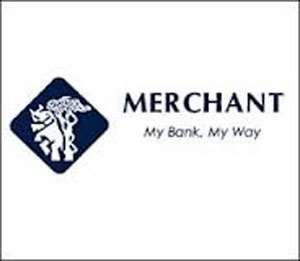 Fortiz Private Equity Fund Limited, a wholly-owned Ghanaian company incorporated in 2013 under the Companies Act, 1963 (Act 179), has announced its acquisition of majority shares in Merchant Bank Ghana Limited.
The Fund, which undertakes private equity investments in strategic sectors in Ghana and selected African countries, said it received approval from the Bank of Ghana (BoG) to acquire majority shares in Merchant Bank.
A press release from the bank signed by Yvonne Ofosu-Appiah for Fortiz Private Equity Fund stated that the company, together with the general partner of the Fund – FirstBanc Financial Services Limited – has the requisite human and financial resources as well as the capacity to improve the fortunes of Merchant Bank.
'It is part of our mission to invest in distressed companies, restructure and revamp them in order to generate long-term value and profitability.
'We wish to assure all stakeholders in Merchant Bank that we have put in place appropriate strategies and measures to grow the bank to become of the top three banks in Ghana and also venture into the West African market. In due course, we shall unveil our plans to make merchant bank the bank of choice not only in Ghana but also in West Africa.'
A press release from SSNIT, the largest shareholder in Merchant Bank, which offloaded most of its shares to Fortiz, signed by Evangeline Amegashie, Corporate Affairs Manager, said under this transaction, Fortiz becomes the majority shareholder in Merchant Bank Ghana Ltd (MGB).
The fund, it said, is a collaboration between FirstBanC Financial Services Limited (general partner) and other investors (limited partners), whose objective, amongst others, is to strategically invest in distressed companies' restructure to generate long-term value and profitability.
These include companies in the financial, real estate, insurance, education, manufacturing and health care sectors.
FirstBanC is an investment banking and asset management company licensed by the Securities and Exchange Commission (SEC) of Ghana.
There are several investors of the Fund but the top three include Dr. Kingsley Fletcher (Nene Drolor Bosso Adamtey I), who chairs a number of corporate boards including TV3 Network Ltd, FirstBanC Financial Services Ltd and Maxima Financial Group; Emmanuel Botchwey, founder   and majority shareholder of Regimanuel Estate Limited and Aurore Selormey, chairperson of the Fund's Board.
Merchant Bank provides a comprehensive range of banking services to customers and clients, using its worldwide network of correspondent banks and their agencies.
Also, it offers domestic and international banking operations for corporate customers, Small & Medium-scale Enterprises (SMEs) and high net-worth individuals; treasury services, money and capital market operations and foreign remittances.
Merchant Bank has two wholly-owned specialized subsidiaries – Merban Investment Holdings Limited (MIHL) and Merban Stockbrokers Limited (MSL).
Its branch network currently stands at 21 with plans to extend its services to the Northern and Brong Ahafo regions soon.
 
 By Samuel Boadi