'Reform Business Procedures'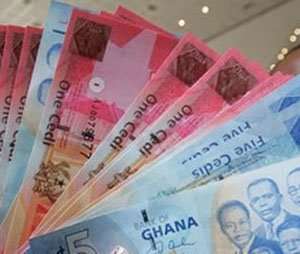 Ghana Cedis
A recent World Bank report has called on Ghanaian authorities to undertake reforms to enhance businesses in the country.
According to the report, asking entrepreneurs to obtain a tax identification number prior to company incorporation and also allowing 14 days to elapse before a firm begins operations were unhealthy.
In the latest WB's Doing Business 2014 report entitled, 'Understanding regulations for small and medium-size enterprises,' Ghana was ranked 128th in the ease of Starting a Business category.
In all, Ghana placed 67th out of 189 countries in the report.
The country placed 159th in the area of Dealing with Construction Permits.
'It takes 246 and half days and also costs 259.6 percent of income per capita in dealing with construction permits in Ghana.'
Ghana also ranked 68 th and 109 th in Paying Taxes and Trading across Borders respectively, while it placed 34 th and 49 th respectively in Protecting Investors, Registering a Property and Enforcing Contracts.
Ghana's best ranked position was in the category of Getting Credit where it placed 28th globally.
Sub-Saharan Africa continues to record a large number of reforms aimed at easing the regulatory burden on local entrepreneurs, with 66 reforms adopted in the past year.
Rwanda, Côte d' Ivoire and Burundi were among 10 economies in the world that improved business regulation over the period.
The report found that nine out of 20 economies that improved business regulation since 2009 could be found in Sub-Saharan Africa.
These include Burundi, Sierra Leone, Guinea-Bissau, Rwanda, Togo, Benin, Liberia, Côte d Ivoire and Guinea.
It said out of the 47 economies in the region, 31 implemented at least one business regulatory reform in 2012/13, adding that Rwanda implemented the most in the region, with reforms in eight of the 10 areas tracked by Doing Business.
Three African economies that made significant progress globally in an area were Burundi (ease of registering property); Benin (ease of trading across borders) and Côte d Ivoire (ease of enforcing contracts).
Singapore, Hong Kong, New Zealand and the United States of America placed 1st, 2nd, 3rd and 4th respectively whilst the United Kingdom was ranked 10th in the world, the report said.
 By Cephas Larbi