Bagbin Controversy: Monkeys play by sizes - 'General Mosquito' tells Stan Dogbe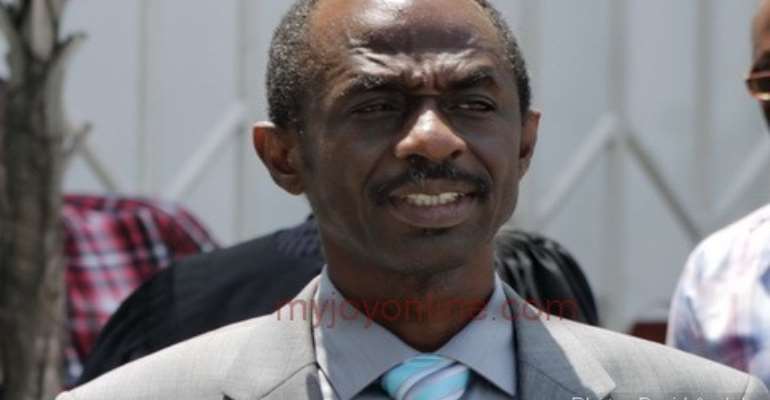 The General Secretary of the National Democratic Congress (NDC), Johnson Asiedu Nketia, has called for a cease fire in the on-going media war between a senior member of government, Alban Bagbin, on one hand and some other government appointees and communicators on the other.
Popularly called General Mosquito, the NDC scribe told Joy News, all 'communication warriors' must desist from making any further public comment on the matter and reprimanded some younger government appointees to be measured in their comments.
Alban Bagbin last week stirred the hornets' nest with his criticism of the government and the president, whom he accused of showing little commitment in the fight against corruption.
The former majority leader said the president had become inaccessible to be advised in private and has therefore chosen to advise him in public.
The comments provoked angry reaction from some government appointees with a presidential staffer, Stan Dogbe, leading the charge.
Dogbe in a reaction on facebook, among other things, described Alban Bagbin as a liar.
Bagbin was alarmed at the reaction of Stan Dogbe to his comment. On Monday, he told the media that the president is naked if people like Stan Dogbe are managing him.

Stan Dogbe, Presidential Staffer
According to Bagbin, the NDC footsoldiers are not convinced the president is governing in their interest, noting that if anything, the president is only working in the interest of 'family and friends.'
Foreign Minister, Hanna Tetteh also waded into the controversy, asking Alban Bagbin to concentrate on his job of delivering on the priority areas assigned to him by the president.
General Mosquito attributed the impasse to the seeming lack of communication channels in government and the party but said the party has put in place committees to look into the concerns raised Alban Bagbin, noting that while the former Majority Leader may have a legitimate concern, the mode in which he chose to voice out those concerns may be the problem.
He was quick to add that given the caliber of Alban Bagbin, his comments could not go without being addressed.
According to the the NDC Scribe, he had spoken to Alban Bagbin and assured him that his concerns would be addressed.
When Joy News' Evans Mensah reminded the NDC scribe about the reaction from Stan Dogbe and its likely implications on the reconciliation agenda, Asiedu Nketia retorted 'Monkeys play by sizes', adding that after everything was done, the party will establish in clear terms, 'who says what, when who speaks.'
He however signalled all the 'communication warriors' to cease fire.