Healthline 255 Saves Life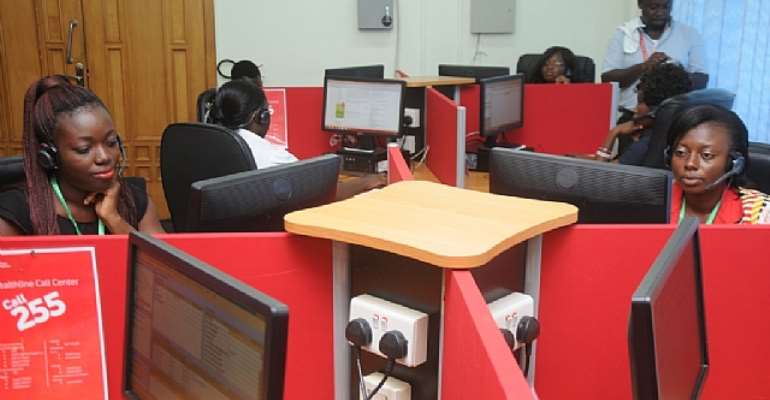 Last month Healthline 255 the first medical phone service in Ghana helped avert a possible suicidal intent by 20 year old woman. The 20 year old female who has attempted suicide a couple of times called in to complain about her depressed state and lack of support from her parents.
After calling in to the medical call centre, the young lady was counselled by clinical psychologist and doctors from Vodafone's Healthline 255. The medical team after this engagement randomly call to check on her progress. Similar to this incident, Healthline 255 has since launch, counselled and referred depressed patients with suicide tendencies to the nearest health facility with a clinical psychologist.
Since its launch about a month ago by the Vodafone Foundation, the medical phone service has recorded a number of critical health cases from the public. Over the period, Healthline 255 has received about 9,000 calls with most of these calls coming in from the Upper East, Upper West, Northern and Greater Accra regions of the country. Some of the common cases reported include headache, abdominal pain, back pain, male sexual dysfunction, and depression just to mention a few. The ages vary from young persons to the aged.
Often times people also call with emergencies and are advised to report to the hospital as soon as possible.
Healthline 255 guarantees accurate medical advice and provides expert medical advice and information to people in need of quality health care from the convenience of their phones. This great health initiative by Vodafone Ghana has succeeded in revolutionalising access to health information and advice for Ghanaians as it provides important information that would help Ghanaians make the best health decisions.
The Healthline call center is an extension of Vodafone Ghana's award winning television programme, Healthline which recently won the CIMG award for the second year in a row as the 'Best Television Programme of the Year'.