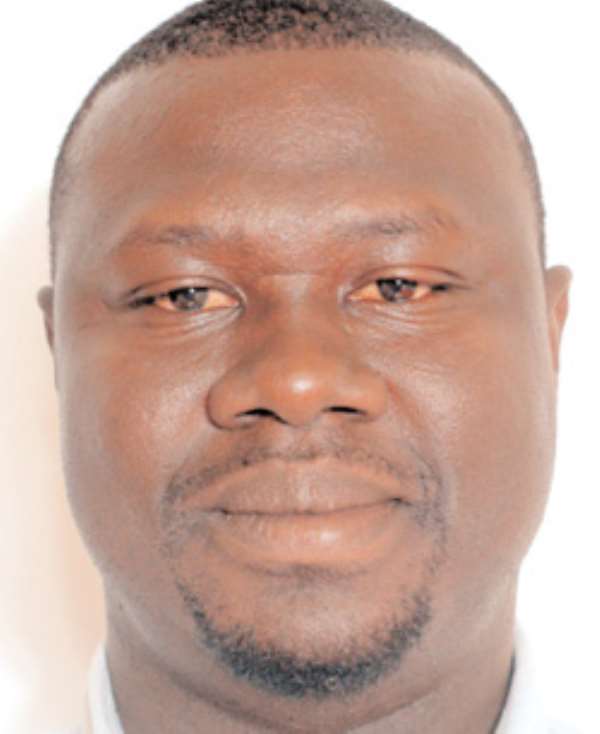 Agya Kwaku Ogboro
Warmest felicitations, Mr. First Gear Driver! I hope this letter finds you in a very good condition. Being the man behind the steering wheel of the rickety Yutong bus, you know your actions and inactions would naturally attract queries and comments from passengers aboard the bus. So please do not view this letter as an intrusion into your mail box.
Let me take this opportunity to congratulate you on your victory in the December 7, 2012 presidential polls, and the subsequent confirmation and affirmation by the Supreme Court on August 29, 2013. Though some of us vehemently disagree with the Supreme Court's decision, we are compelled, as true democrats, to abide by the ruling and pat you and your party on the back for the victory, even if we believe it was a blatant act of electoral fraud. Congratulations once again!
I had the occasion to ask you this, but I will repeat the dose since I did not receive any answer the first time. We all knew your predecessor was very sick. Some of you even knew he was close to joining his ancestors. But there is this suspicion among the passengers that you or someone from your camp did act as a catalyst in sending the poor man to Samanfoland. It's over 15 moons since your predecessor passed on, but many of the passengers still believe there is more to it. Some even say it was the highly concentrated black coffee you brewed for him which did the trick. Can you in your heart of hearts say your hands are clean in the matter?
As I said sometime back, many of the passengers were impressed with your public show of grief and sorrow over the loss of your 'master'. You took the least opportunity to bemoan his loss and glorify him. But many others too doubt your sincerity. They believe yours were nothing but crocodile tears. They say you expressed grief publicly and danced Azonto in the privacy of your bedroom. Me, I don't believe them; but can you honestly say they are wrong?
Anyway, how is life behind the wheel of the rickety Yutong bus? Those holding the eagle-headed Umbrella believe you are doing well under the difficult circumstances. They say you've so far avoided big potholes, which is ample proof that you are competent enough to steer the bus safely to its destination.
However, those wearing Elephant-embossed shirts see things with a different spectacle. They say you lack the driving skills to steer the bus safely to its destination. Their reason? You are as incompetent as your predecessor, so they would not listen to your calls for patience.
They are not alone in this. Even those holding coconuts and cockerels feel same too. They all believe you should leave the driver's seat if the steering is too difficult for you to control. To lampoon your so-called National Security Advisor (NSA), 'Leave the kitchen, if you cannot stand the heat.' I say 'so-called' because your chief spin-doctor, Mahama Ayariga, says he is not sure if the man is still at post. I therefore ask; is the man your NSA or not?
One of the fiercest criticisms against your predecessor was that he sat on the fence as his conductors squandered the daily sales. They say he saw, heard and spoke no evil. Despite the criticisms, even his harshest critics could put their fingers in fire and vouch for the man's incorruptibility.
The situation is however very different in your case. The passengers say you are deeply involved in siphoning cowries from the daily sales yourself. They specifically mention the Embraer deal, which was so stinky that your boss had to constitute a three-man committee to investigate the matter; but was subsequently disbanded for lack of political will.
Others too mention the Cuban trainee-doctors scholarship palaver. They wonder how you and your conductors could mention different amounts if the deal was as clean as you claim. The Cuban government website still maintains that the trainee-doctors are in Cuba on a Cuban government scholarship. Who do we believe now? Do we believe you, your conductors or the Cuban government?
Is it therefore any wonder that your conductors are taking a cue from you and fleecing the account of the bus company? Scandals such as GYEEDA, ASONGTABA, SADA, ISOFOTON and SUBAH have so far rocked the rickety Yutong bus, yet nothing is being done to retrieve the loot.
Your call for patience from the passengers is understandable. But don't you think you've driven too long on the first gear? Is it not bizarre for a driver to drive on the first gear for over a quarter of the distance?
As I told you before, the passengers are not only worried about your incompetence, but your loose morals as well. They fear for the beautiful ladies on board. With protruded behinds of lady passengers making you lose concentration easily, they wonder how safe they are in the hands of such a driver.
They also mention your association with homosexuals as a very disturbing revelation. They specifically mention your relationship with Andrew Solomon and his ilk as an act that may attract the wrath of Mawu on occupants of the rickety bus. If the allegation is true, then just remember what befell the people of Sodom and Gomorrah and repent.
Mr. Driver, we the passengers may not like how reckless you drive. We may also not like how easily you lose concentration behind the wheel. But we have no choice because we are saddled with you till we get a better and more competent driver. Till then, it is our prayer that nothing makes you lose concentration behind the wheel again. But please use the other gears too; you've driven on the first gear for far too long!
Safe driving, Mr. First Gear Driver!