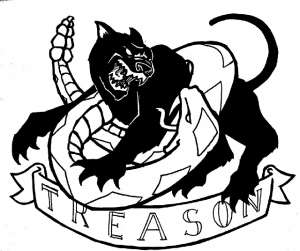 Off Power's citadel,
The sages fired the shots of treason;
Bodies became lifeless;
Bloody flesh tossed up in the air;
Like cotton wool at the mercy of desert winds!
They were the sages of the time;
Who chanted war songs;
In bloody national cleansing;
For the illusory birth of;
hope;
prosperity;
and
equality!
They said the rebirth was anew;
National cleansing had been done;
The nation had been exorcised of evil men;
So we should smile,
Even in our anguish.
I smiled painfully
Nourishing hope in my sinister soul
BUT years apart,
Comrades haven't savoured the experience;
Empty promises;
Are broken daily;
As in Diop's;
The Vultures!
Our nation has been renamed:
A spirited looting nation;
Naked nepotism;
Vile antagonism;
Abortive accountability;
Empty crusaders!
The new-born nation is now GYEEDA-SADA-SUBAHLAND…
Meritocracy is extinct!
'We' is 'me'
Vanquished collectivity is the jamboree!
And bruised souls cry out daily!
The sages of our time,
Have conscience sold!
They fill their pots;
Serving delicacies;
Whilst we the observers;
Lick our watering mouths tearfully!
Why won't I cry?
But who gives me crumbs?
Nous avons faim!
Adama Bukari
6:00pm - CET
31/10/2013
[email protected] or [email protected]