SSNIT to arrest three employers for nonpayment of contributions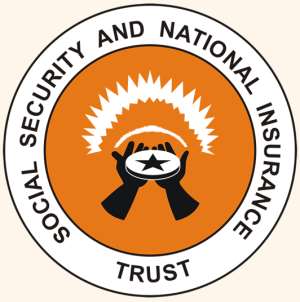 Three employers who have committed various offences related to the payment of social security contributions are being hunted by the Accra North Area Office of the Social Security and National Insurance Trust (SSNIT) and the police.
They are the Managing Director of Sun-Ripe Food Processing Ltd, Ms Ruth Acheampong; owner of Baaba Abdulai Seidu Filling Station and the Managing Director of Glorious Move Supermarket, Mr Isaac Asare Anewu.
Although bench warrants have been issued by the circuit court at Nsawam for the arrest of the three employers , efforts to reach them have proven futile.
Madam Ruth Acheampong has been charged with failure to pay contributions  in the sum of GH¢ 63,382.60 from January 2009 to April 2012, while Baaba Abdulai owes GH¢1,851.71 in contributions from November 2011 to May 2012.
Mr Asare Anewu, is however, wanted for non-submission of contribution reports for workers.
The Prosecutor of the Accra North Area Office, Mr E.P. Brown, told journalists that the three employers had exhausted all the processes that indebted establishments were taken through by SSNIT before bench warrants were issued for their arrests.
He explained that SSNIT  sent a demand letter to employers who are indebted, giving them a 30-day  period of grace within which the employer had the option to negotiate with the SSNIT branch manager or liquidate the debt owed.
'If an employer fails to do either then a prosecution process begins, and the employer is served with writ of summons to appear before a magistrate or judge,  where he may be ordered to honour his liabilities by monthly instalments or he be given a judgement order,' Mr Brown said.
The Trust, he added, was thereafter at liberty to redeem the debt by several legal means, including seizure and sale of the employer's properties or confiscation of the debtor's money at the bank.
Employers, he further explained, could also be jailed for flouting court order to pay the debt or fined or both.
The Accra North Area Office Manager, Mrs Rosemary Amerley Sackey, said SSNIT had gone public because employers were refusing to meet their obligations under the Pension Law.
She advised employers not to allow their indebtedness  to go beyond the SSNIT offices but to take advantage of reasonable negotiations with branch managers in order to maintain the rapport between SSNIT and employers and to also ensure income security for their workers in the future.
Daily Graphic/Ghana