Poor water, electricity supply affect Guinness Ghana profits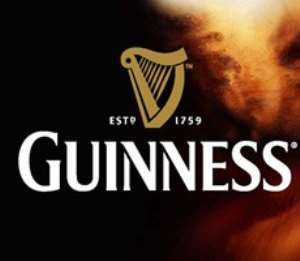 Inconsistent supply of utilities such as water and electricity, high inflation, depreciation of the cedi and high interest rates, led to a softness in consumer demand as well as operational challenges of Guinness Ghana Breweries Limited (GGBL).
Chairman of the Board, David Harlock, told shareholders that GGBL faced a number of industry challenges, particularly, in the second half of 2013.
Mr. David Harlock made the comments on Wednesday while updating shareholders on the Company's financial performance for the year ended 30 June 2013 at its 41st Annual General Meeting held at the Golden Tulip Hotel in Kumasi.
He said these developments led to a four percent (4%) decline in volumes of Ghana's only total beverage business and a Diageo business.
Net sales increased 10% mainly driven by positive price-mix, with a good performance of spirits and the introduction of excise duty relief on local raw materials by government .
During the year management minimized disruptions from water supply by tankering water to production sites thus increasing costs. This coupled with an adverse impact from foreign exchange movement contributed to a 16% decline in profit before tax and a 27% decrease in profit after tax.
Mr Harlock said: 'Notwithstanding the macroeconomic environment and a slowdown in consumer spending in the second half, we made significant strides in maintaining our leading position as the only total beverage business in Ghana and securing solid foundations for future growth. I was delighted that GGBL introduced Ghana's first cassava beer – Ruut Extra Premium Beer which is making a real impact in local communities.
'We have invested considerably in the expansion of our Kaasi Brewery in Kumasi; launched new packaging for Malta Guinness and continued to lead the development of the premium spirits category in Ghana. I am also very pleased to report the continued progress in our sustainability and responsibility agenda - recognised recently by our winning of the best CSR award by the Association of Ghana Industries. During the year we have laid down the foundations for long-term growth, and I am confident that our business and its leaders with the support of our shareholders will continue leading in the beverage industry in Ghana'.
The Board of Directors, declared a final dividend of GHC 0.01729 per share.
GGBL is the market leader in each of the five drink categories and the only beverage company listed on the Ghana Stock Exchange. The Company's vision is to be the most vibrant and iconic business in Ghana by 2017.