October 31, 2013
|
Business & Finance
EAGLE ATLANTIC Begins Operations
Promises Comfort And First Class Services For West Passengers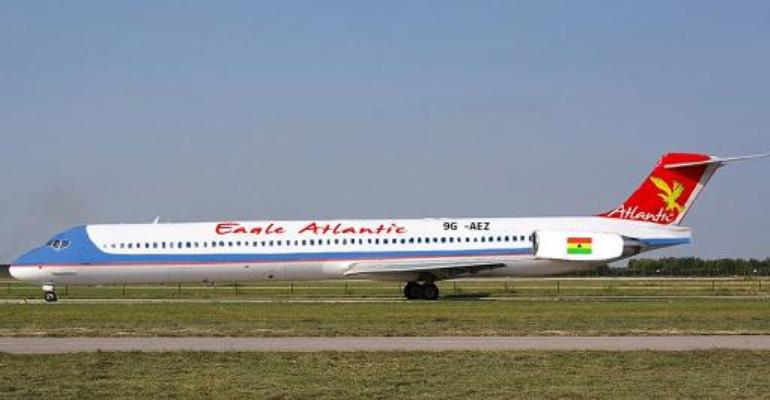 Ghana's latest airline company, Eagle Atlantic Airlines, is promising its passengers first class and quality, quality airline service to its clients, particularly those within West Africa.
The assurance was given by officials of the new airline during its maiden flight to Abidjan and Monrovia recently.
The airline's maiden flight to the West African countries saw clients from various airline agencies, media organizations and people from the aviation industry cruising to and from the Port Bouet Airport (Abidjan) and Roberts's international airport (Liberia).
As part of its commitment to providing low cost, first class airline services to West African countries, passengers on board the MD 82 who received top notched air flight attendance, visited Abidjan and Liberia to fraternize with the airline's staff in those countries.
In Liberia, passengers were given a tour of the Roberts International Airport after which there was a press briefing and fraternization with media and staff of Eagle Atlantic Airline in the country.
Welcoming all aboard the maiden flight, the managing director of Eagle Atlantic, Dr. Emmanuel Osei Acheampong promised a safe and luxurious flight to the two countries and assured all of the airline's commitment to quality and low cost flights to various destinations in West Africa.
Eagle Atlantic Airlines, is the flag carrier of the Republic of Ghana and pioneer international airline of the country, with a long year history that is steeped in tradition and modernity. EAA keeps in step with advancements in aircraft technology, acquiring the latest aircraft type suited to market demands and local aviation conditions.
Today, the fleet consists of a MD 82. It can carry 147 passengers and plenty of cargo on any of our West African routes.
EAA's tradition of warm Ghanaian hospitality has always been coupled with strong commitment to continuous improvement of services and operations. EAA remains focused to its vision of becoming a world-class Ghanaian airline, Providing affordable on time daily scheduled flights to all our West African destinations.
The airline destination routes include Accra, Freetown, Conakry, Banjul, Dakar, Abuja, Lagos and Monrovia
Passengers who want more information on Ghana's latest airline can visit them on www.eagleatlanticairlines.com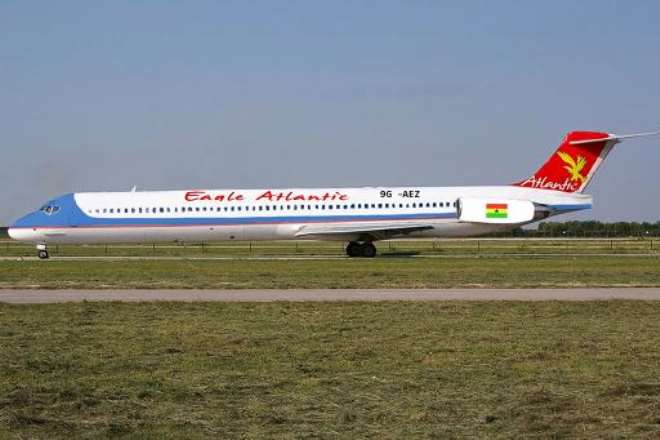 EAGLE ATLANTIC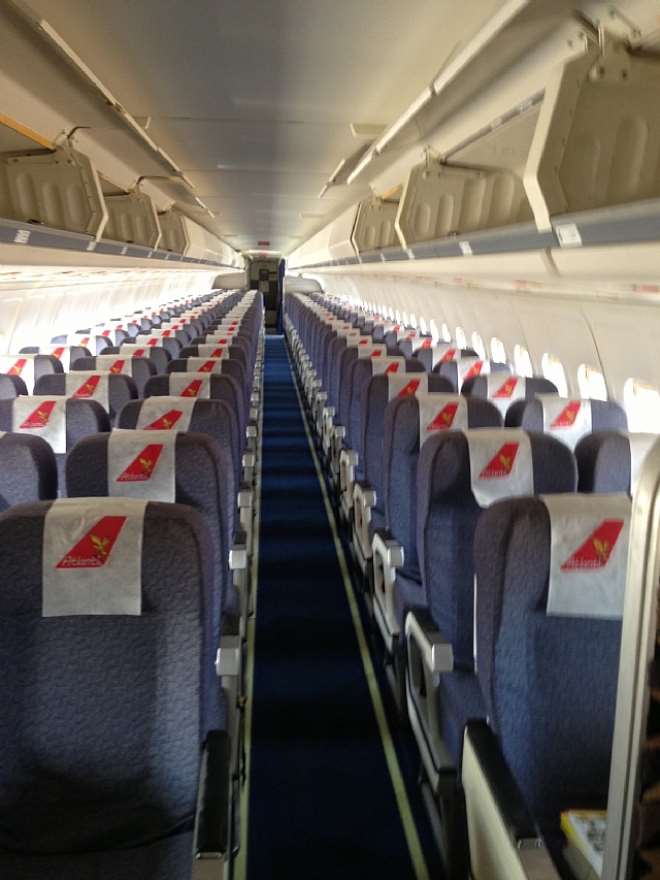 EAGLE ATLANTIC