We Understand Your Fears But Cairo Is Not That Bad—Egyptian Academics Assure Ghanaians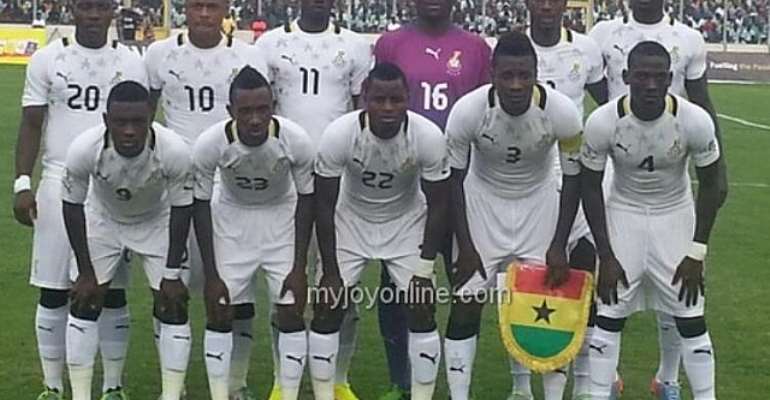 Two lectures at Egypt's Cairo University Mostafa Abdellatif and Ahmad Amal have given Ghanaians the assurance the Black Stars will be safe when the second leg of their World Cup Play-off against the Pharoahs of Egypt is played in Cairo.
Yesterday, world football governing body – FIFA finally declared that the second leg match between the Black Stars and Pharoahs will be played in Cairo on November 19, 2013 as scheduled despite a request by Ghana's Football Association for a change of venue from Cairo due to security worries.
However, speaking exclusively to Yaw Acheampong – Host of Radio Univers' Pan African Development Program – 'Inside Afrika', Amad Amal who is a PhD Candidate and Demonstrator at the Department of Political Science and Economics at the Cairo University said "We understand your fears but the situation is not that bad in Cairo. Everyday life is going very good almost normal."
He added that "If the match will be held in Egypt, it will be very successful match. You will be totally secured."
In a related development, the Communications Director of the Ghana Football Association Ibrahim Sannie Daara has rubbished reports of Ghanaians being attacked by Egyptian football fans in Cairo.
Mr Sannie Daara told Yaw Acheampong that, "I have just spoken to Ghana's Ambassador to Egypt and he says nothing like that has happened."
Mr Sannie Daara's comments confirm an earlier report from last week's edition of Inside Afrika when an official of the Ghanaian Embassy in Cairo said the Embassy had not received any reports of Ghanaians being attacked by Egyptian fans contrary to a report in the Finder Newspaper which alledged that disappointed Egyptian fans were assaulting Ghanaians in Cairo because of the Pharoah's 6 – 1 defeat in the first leg against the Black Stars.