Teshie residents raise alarm over prepaid meter fires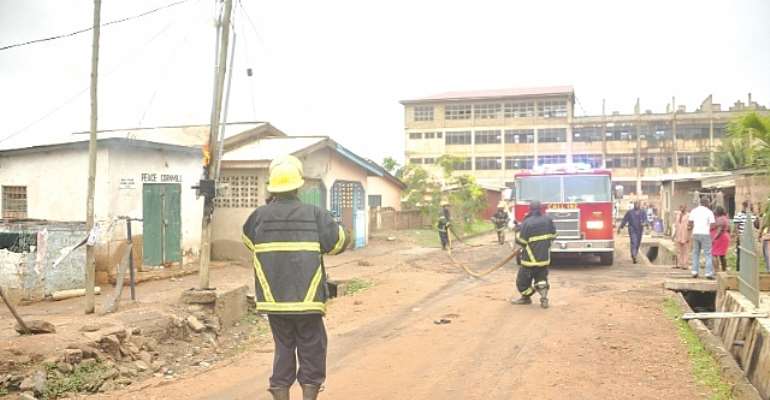 Some residents of Teshie in Accra, have raised concerns about  the rate at which the newly-installed prepaid meters are catching fire.
According to them, the fires were mainly the result of the harsh weather conditions which the meters had been exposed to because they had been mounted on electric poles outside the residences of their owners and on the walls of other residents in the community.
They claimed that apart from their bills having doubled since they were transferred onto the prepaid meters, the meters  often caught fire, thereby making the owners very uncomfortable when they were away from home.
A resident, who gave her name only as Pat, said recently she left her one-year-old child in the room to take  her bath. Unknown to her, one of the meters on the pole on which her meter was mounted had caught fire and that had affected the other meters. It was the timely intervention of the Ghana National Fire Service that prevented a disaster.
Another resident, Adjetey Okine, said anytime his credit ran out, he had to climb the wall of another resident where his meter had been mounted to be able to recharge.
'Apart from my bills having gone up drastically, this is the frustration I have to go through just to have light,' he said.
According to the Electricity Company of Ghana (ECG), the installation of the prepaid meters on poles was part of a project under its distribution system to reduce losses, improve network and address the problem of waste through illegal connections, among others.
However, another resident, Samuel Kofi, an electrician, said the explanation given by the ECG was not tenable because he believed the meters could not be tampered with when they were mounted at the premises of the residents.
According to him, the meters had been programmed in such a way that the moment anyone tampered with them, they would go off and that could be detected by the ECG.
He said the ECG could even trace any tampering to the culprit because the meters had been coded.
By Nii Martey Botchway/Daily Graphic/Ghana