Let's build a society of tolerance - Minister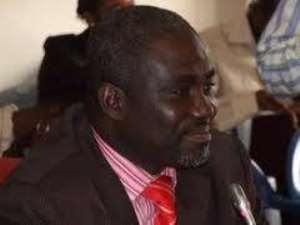 Mr Eric Opoku 1
Mr Eric Opoku Kumasi, Oct. 30, GNA - The Ashanti Regional Minister, Mr. Eric Opoku has invited all Ghanaians to work together to build a society of tolerance, good understanding and mutual respect.
This, he said, was the path to peace and progress.
He was addressing the 125th anniversary celebration of the Seventh Day Adventist (SDA) Church held at the Baba Yara Sports Stadium, in Kumasi.
Mr. Opoku eulogized the Church for its tremendous contribution to the socio-economic development of the country, citing the construction of schools, health and water facilities among others.
It has been a genuine and reliable partner, standing with the state every step of the way, to make things better for the people.
He said it was on account of this that he found the theme chosen for the celebration '125 years of transforming lives' apt and most appropriate.
The Regional Minister used the occasion to rally Christians towards the fight to bring down corruption, selfishness and greed.
The expectation, he said, was that they would become good examples to the rest of the society by refusing to be corrupted.
Pastor Dr. Samuel Larmie, President of the Ghana Union Conference (GUC) of the Seventh Day Adventist Church (SDA), said they had every reason to be thankful to God for sustaining them during the period.
The Church had seen significant growth with its membership strength now about a million.
He pledged their determination to continue supporting government's efforts at providing quality education and health care, adding that, the Church presently operates 22 health facilities, including three nursing training colleges across the country.
The church has 600 basic schools, 14 senior high schools (SHS) and two tertiary institutions - a university and college of education.
Pastor Larmie said, additionally, they had been providing relief items to the poor and the vulnerable through the Adventist Relief Agency (ADRA).
GNA