Police Quizz Ex-DCE Over Alleged Stolen Vehicle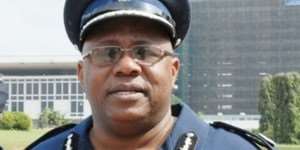 FORMER DISTRICT Chief Executive of the Atwima Kwanwoma Assembly, Mr. Anthony Nyame has been granted bail in a case he is alleged to have stolen a Mahindra vehicle belonging to the  ruling  National Democratic Congress (NDC).
The white cream Mahindra vehicle, with registration No.GE 7332-12, said
to have been allocated to the constituency secretary for official party duties, was said to have been stolen early Saturday morning from the Tekyiman Mmerewadwa residence of the constituency secretary.
As a result, a report was lodged at the Twedie police station upon which Mr. Anthony Agyeman Nyame, alias Tony Nyame and his driver were arrested on suspicion.
The car could not be found at Mr. Nyame's residence at Hemang when the police embarked on a search.
Mr. Nyame in a statement to the police, however, claimed the car belonged to him saying it was allocated to him as a parliamentary candidate of the party and would not give it out let alone tell the whereabouts of the car.
 
He has also handed over the key to the vehicle to the police pending investigations into the ownership of the vehicle. Meanwhile, the combined efforts of the Twedie police and Asokwa Police in Kumasi have led to the recovery of the vehicle.
ASP Simon Denteh of the Asokwa Police has confirmed that the vehicle had been repossessed and is in the custody of the Asokwa police while investigations continue.