Tottenham: Andre Villas-Boas blames his fans despite Hull win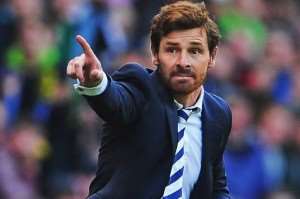 Andre-Villas-Boas
http://en.africatopsports.com/wp-content/uploads/2013/10/Andre-Villas-Boas1.jpg Tottenham boss Andre Villas-Boas launched a stinging attack on the White Hart Lane fans following the 1-0 win over Hull City.
At the end of a tough Premier League encounter pitting the Spurs of Tottenham to Hull City, a late penalty transformed by Roberto Soldado could be the difference that handed a forth place to Tottenham, three points away behind leader Arsenal in the Premier League.
This win could not prevent coachVillas-Boas of Tottenham to blame the home crowd for not helping his men in the victory in question.
"I compliment the boys for what they did – great work rate. Not only that but we played away from home. We didn't have the support that we should have had in a game that we needed a win," he told Sky Sports.
"There was much anxiety present in the fans which transmitted to the players, so this victory is down to the players. We did it with no help today" .