A General's Indiscipline Lamentations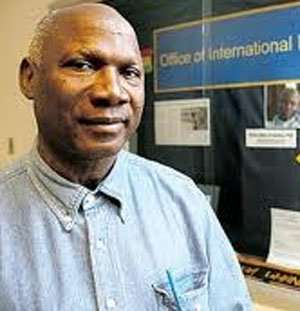 Kwasi Ansu-Kyeremeh
As I once said here, in teachers' college, we were taught about the difference between discipline and orderliness.
Discipline is a higher order of orderliness. It is constructed within and manifests itself spontaneously. It is about the self and its behaviour; knowing when to do the right thing and doing the right thing without being told to do so.
Orderliness, contrarily, is about responding to external stimuli. Someone gives the order that elicits compliance by another. One's military orderliness requires a lift within the non-military civilian life to reach the level of discipline. Orderliness is the individual acting and behaving because another has issued an order to that effect.
When later in life others and I as members of a cadet corps were addressed by a gentleman's gentleman Navy Commander, he said military officer training was about man management. Managing men to take orders; to 'obey before complain.'
In civilian life, there are as many, probably more women than men, who have to be managed. Knowing how to manage men does mean knowing how to manage women for a man-manager trained general to interpret indiscipline in the world of work.
So when the general who is also a brigadier went on and on lambasting aggrieved workers not to dare go on strike because they have sworn to the Hippocratic Oath, I ask what that has to do with discipline. The oath's purpose is saving lives. You don't save lives sitting in the hospital without oxygen for incubators. You go on strike for oxygen supply.
How many oaths had he the general not taken, and how many had his colleagues before him not taken before staging their coups on February 24, April 17, January 13, May 5, June 4 and December 31.
Everyone who lived to witness what happened in the motherland between February 24, 1966 and September 30, 1969; between January 13, 1972 and June 3, 1979; between June 4, 1979 and September 23, 1979; between December 31, 1981 and January 6, 2001 would testify these as the periods of most indiscipline in the motherland.
If the general featured in any of these coup and pseudo-coup administrations, he should go back and take stock, to review and prove me wrong that the motherland did not suffer more state-sponsored indiscipline during those periods.
The General, the disciplinarian, may want to examine the protective custody decree, the chit system, eye hann eye kanea, PDCs and WDCs and cadre system. Pregnant within and born of these were the highest levels of indiscipline.
Many of my compatriots will agree with me that he and his bosses and collaborators had taken an oath to uphold the Constitution of the motherland Republic when they stole the 2008 and 2012 elections. He must give the motherland a break.
If he is looking for discipline that will serve the motherland, he should begin with curing the 'create, loot and share' operandi of his boss and henchpeople. What is killing the motherland, spirit, flesh and soul, is the fiscal indiscipline that is the hallmark of the administration he is serving in.
A general should not think that it is the doctors' or teachers' or labour strikes that have reduced the motherland's credit rating.
He should know that it is the craving for filthy personal wealth that has manifested itself in financial malfeasance practised to the highest levels of governance, which destroyed and is still destroying whatever little good is left of the motherland.
School children have no buildings, books, slate and chalk because someone callously decided to dole out some GH¢51million to an individual. It is because of that reckless financial indiscipline that my class three compatriots and other schoolchildren cannot be school-fed. It is not because doctors broke their oath of practice.
He should look for indiscipline in all the judgment debt payments. He should look for indiscipline in electoral authorities who do not know what overvoting and other rules they themselves had set for conducting an election are. The general should also look for all those who planned to steal and stole an election.
Stealth, when applied to a bomber may serve a useful purpose militarily. When linked to election results it has all to do with indiscipline. It is breaking the law and breaking the law is indiscipline. It is condemnable unlawfulness, which should not be confused with compatriot workers exercising their constitutional right to withdraw their services over low remuneration.
A government for industrial peace pays living wages. We still remember 'Hand over to whom?' It is all the talk of generals who jump from property owning to 'create, loot and share' ideology.
By Kwasi Ansu-Kyeremeh