Ultra Modern Edifice Against Sea Defence Starts Soon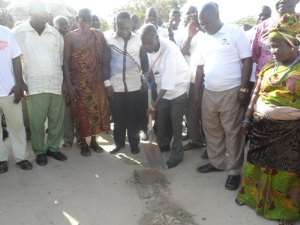 The Bessey-Doku family of Anyamam-Ada in the Greater Accra region is initiating moves to construct an ultra modern edifice to house its members and rescue them from the effect of sea erosion.
Disclosing this at the maiden home coming durbar, dubbed ODEFEST 2013 of the family at Anyamam at Ada, Mr. Christian Nyemita Doku Bessey, Head of Family, said the purpose of the edifice is to relocate all members of the family and their dependants living along the sea to the new site to save them from effects of an imminent sea erosion that may seriously affect them.
He encouraged members of the family living far and near to contribute their quota to the project which would cost millions of Ghana Cedis, adding that the edifice would serve many other purposes besides providing accommodation.
For his part, Mr. Michael Atsu Doku Bessey, Chairman for the occasion, urged the youth to be circumspect in all their actions in order to sustain the family name and maintain the respect it has gained over the years.
He reminded them of their positions as future leaders of the country who would be steering the affairs of Ghana in the near future for which reason they need to lead exemplary lives to make them worthy of that responsibility.
The Chairman Youth Association of the family, Mr. John Wesley Bessey, admonished the gathering to take advantage of the numerous opportunities in the country and family, encouraging them to develop cordial relationship with their children for a peaceful home and a sound family that will serve as example to others to emulate. He advised the youth not to engage in social vices but rather put God first and seek His directions in all they do.
Mr. Edward Narteh Bessey, a retired educationist, advised the youth to take their education serious, indicating that education is the key to success. He revealed that, the family can boast of many professionals capable of changing the fortunes of their relatives and other members of society, therefore the future of the family is bright. " We should make it a point to send our children to school to the highest levels since that is the only perfect gift and legacy we can leave for our children" he said.
Later Mr. Christian Nyemita Doku Bessey, the head of family, led the elders and a section of the family to cut sod for the commencement of the project.
Odefest which is a short form of "Ode ope) festival", literally means "we do as we say" and that is what the Bessey-Doku family is known for. Odefest is an annual event that will come off in the month of December, when all students are on vacation. This will help bring together all the descendants of the Bessey-Doku family for a common cause.
Odefest 2013 was powered by EventComm Gh. and supported by Sena Radio and Radio Ada.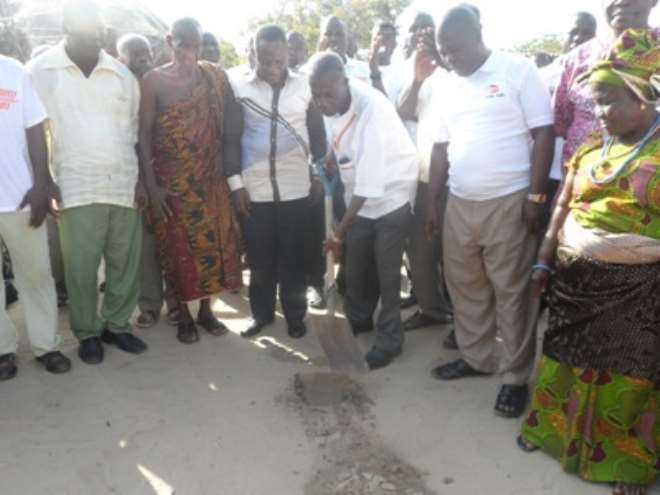 Groundbreaking Ceremony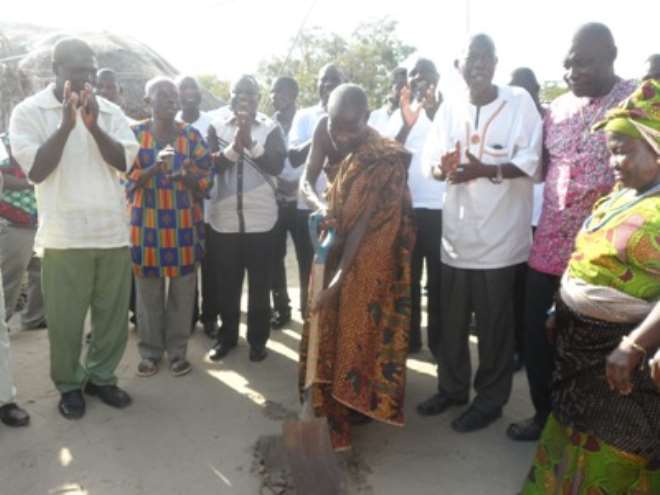 Groundbreaking Ceremony