Oil Spill: ExxonMobil's Height Of Insensitivity And Its Propaganda Machine Exposed!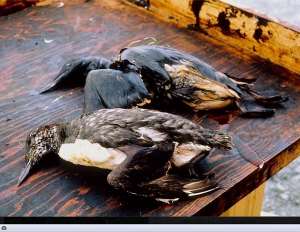 Oil Spill Impact, killing birds
The peaceful protest by oil bearing Communities of Eket, Esit Eket, Onna and Ibeno against ExxonMobil refusal to pay the agreed oil spill compensation deal is a very courageous and commendable move to check the age long neglect, exploitation and deprivation. It's indeed a genuine way to press home their legitimate demands. But how long shall the Mobil host communities protest before their voices are heard?
We're no strangers to the divide and conquer antics of ExxonMobil. It was even better when it was just Mobil: as they often listen with one ear - Community roads tarred, borehole water provided, scholarship issued when sometimes called to act. Since it became ExxonMobil, both eardrums have been perennially blocked.
A clear case of callous insensitivity to the plight of the people who have suffered long years of deprivation and untold hardship. The goose that lays the golden egg continues to be suffocated, harsh toxic chemicals unleashed to depopulate the community. What a good price to pay for laying the golden eggs!
ExxonMobil should not wait until lives are lost during the protest before it addresses the yearnings and demands of the protesting communities, as this will leave an unpardonable scar in minds of its hosts.
Whatever Swiss Bank the money is kept, should be released forthwith to the suffering communities. Oil spillage is not a new game to ExxonMobil and its affiliates. It is a recurrent decimal. It should know by now that putting the necessary and manageable mechanism to handle cases like this, is a must palliative measure; and not to wait till the suffocating oil communities take to the street before it scavenges for idea on what to do.
To The Eket Community:
Please, release your own father from captivity! It's not only preposterous to abduct an old sage but very regrettable. You can't punish your own father for the sins of plunderers. This alien and abhorrent act is now becoming a way of life! Please, release HIs Royal Majesty, Chief Ubong Assam to get his medication. You'll incur the wrath of God and nature's curse should you allow him to die in your own hands. Any good sufferer of high blood pressure is bound to be stroked or die if his medication is not taken at the appropriate time. We should not allow this window of absurdity to take over our age long tradition of peace, respect and tolerance and/ or becloud our collective sense of judgments.
The ExxonMobil's thick skin and propaganda of lies should not give anyone a certificate to transfer aggression to the aging monarch.
Can the abductee monarch stop the ExxonMobil from paying the communities their due compensation as it's currently being peddled? The answer of course , can never be in the affirmative. There could have been the usual launch of propaganda of lies that he's the cog in the wheel of progress of his own community. But this is not true. Hence, the need to release from captivity, the Paramount Ruler of Esit Eket, Chief Ubong Peter Assam now!
Culled from Safe Action International (SAI)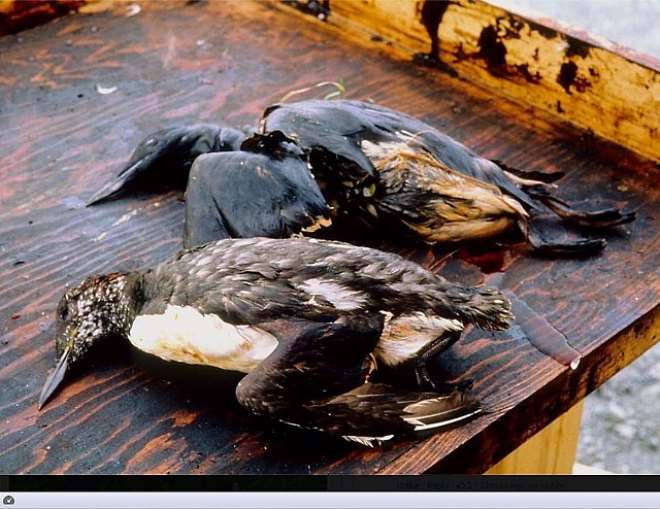 OIL SPILL IMPACT, KILLING BIRDS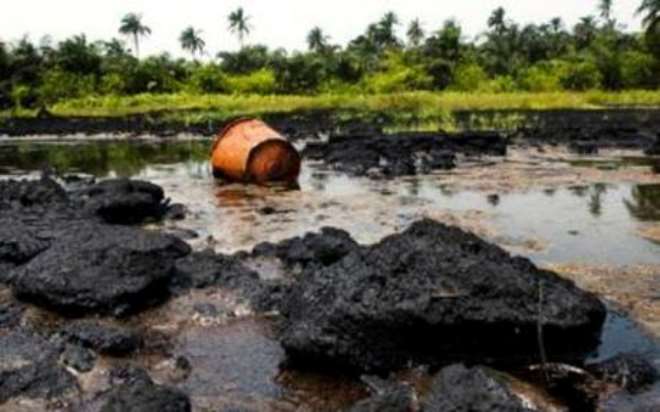 OIL SPILL IN EKET NIGERIA